INDUSTRY
BUTCHERS / BUTCHERIES
A range of equipment and utensils used in production. Display trays from the counter. Covered in grease and proteins. When it comes to warewashing in butchers and butcheries, one thing is critical: absolute hygiene.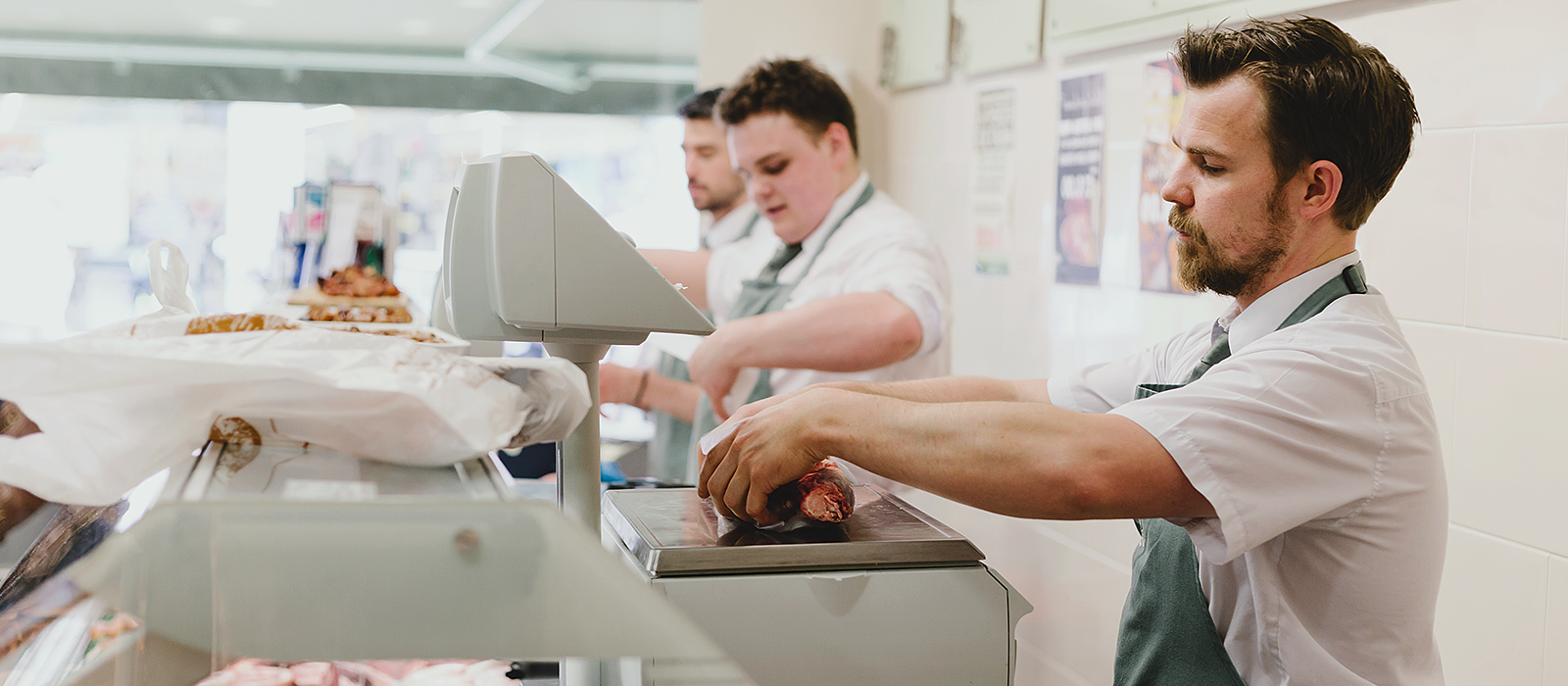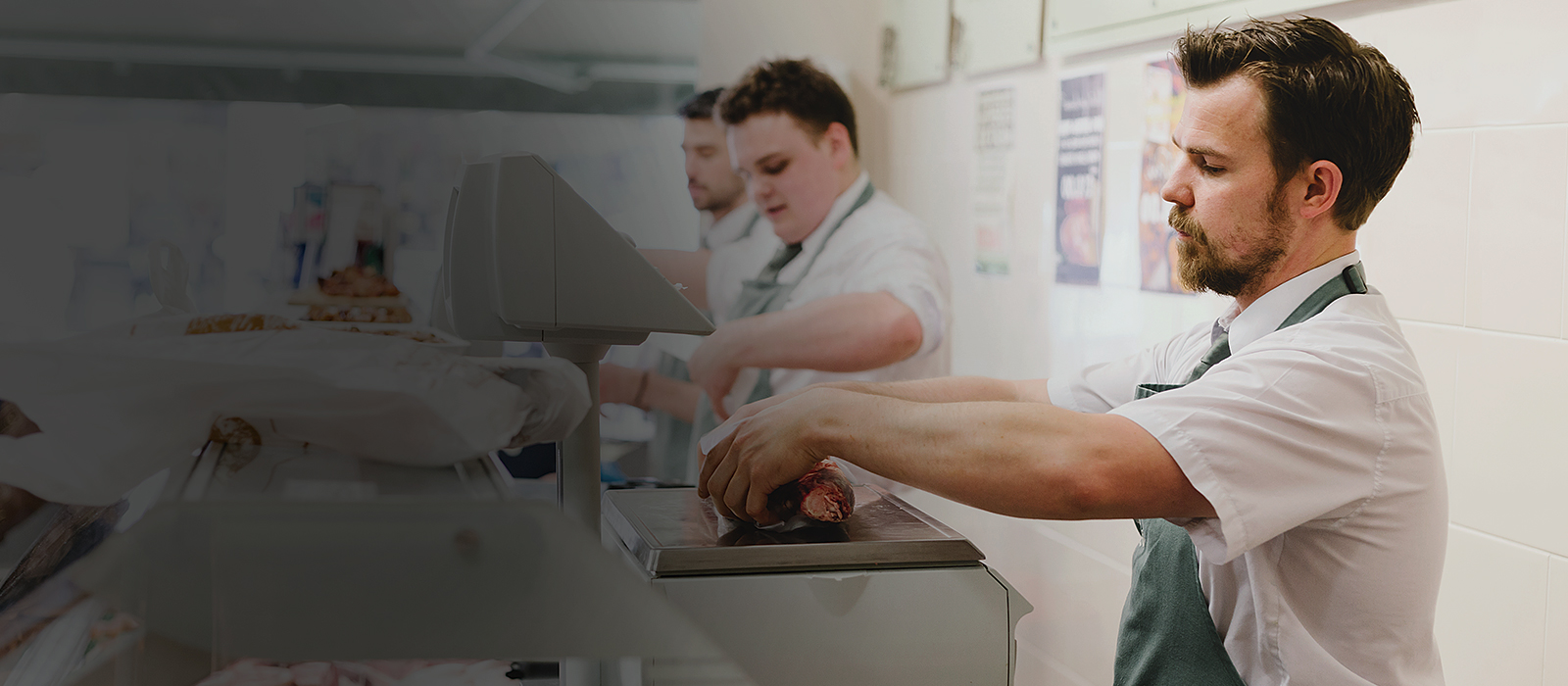 MAXIMUM HYGIENE FOR GREASE AND PROTEINS.
The heaviest of soiling. Particularly from grease and proteins. On everything that is used in production: tools, utensils and boxes. On everything that is used in the shop: knives, chopping boards, display trays.
In butchers, butcheries and abattoirs, warewashing is of particular importance. It is not just a matter of cleanliness, but of absolute, perfect hygiene. 100% reliance. It requires a professional warewashing solution that is designed specifically for the processes in butcheries. That is cost-effective and easy to use. This is what Winterhalter stands for.
PRODUCT RECOMMENDATIONS
FOR BUTCHERIES