CHEMICALS
BAR & CELLAR
A range of different soiling. On a selection of different equipment. Chemicals required to be tough but gentle for the running of a modern bar. Winterhalter has the right chemicals for every application.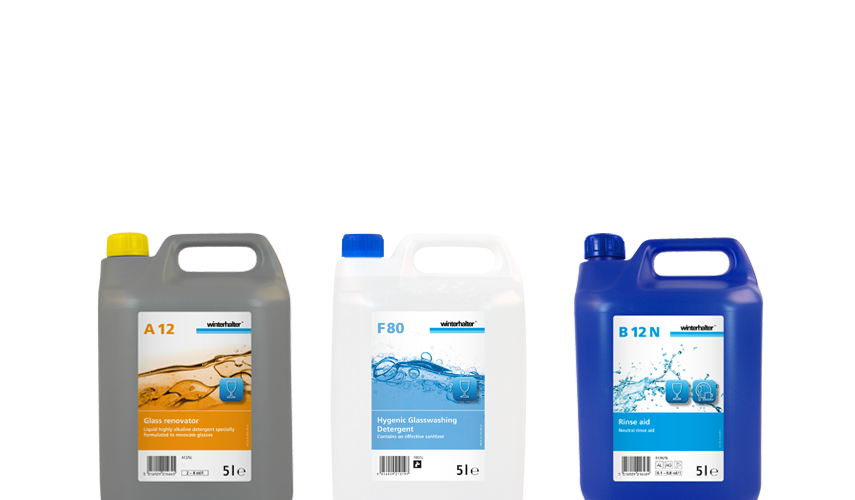 WE HAVE THE BAR AND CELLAR COVERED.
Every bar is different with varying challenges. The range of chemicals needs to extend beyond glass washing. Instead they need to reflect the practical operations of a bar and its associated equipment. More importantly, the products need to meet with strict health and safety standards. Beyond that, products need to ensure that they contribute to and meet food hygiene regulations.
SPEAK DIRECTLY TO OUR EXPERTS
We want you to use the optimal chemicals for your application. Work with one of our chemical experts to identify which range of chemicals is best suited to your bar environment, regardless of the challenges faced. Simply call or email us.
OUR BAR & CELLAR PRODUCTS
THE WINTERHALTER SYSTEM
Cleanliness and hygiene. Each one of our products plays its part. Together they deliver the perfect wash result. Welcome to the complete Winterhalter system