Sparkling wash results
Professional Glasswashers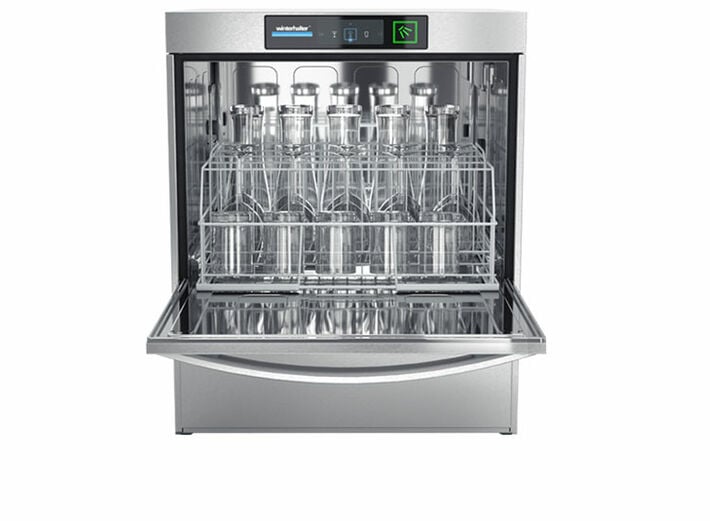 BENEFITS OF OUR GLASSWASHERS
Anyone who regularly washes a large number of glasses and wants to work in a professional manner needs a glasswasher. Plus water treatment, suitable chemicals and special glass racks. This is because only this system solution can meet the high demands that both foodservice professionals and guests place on washed glasses. The great thing about a glasswasher is that it is an investment that pays off immediately. And several times over.
UC Series product benefits
The complete system for professional glasswashing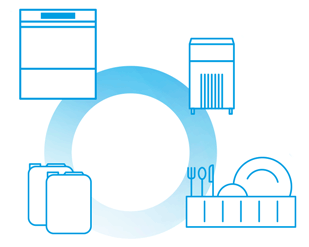 Alternative payment models
Start-ups. Food outlets with seasonal trade. Franchise-holders with a whole fleet of machines. Every one of our customers has their own requirements. And a traditional purchase is not the ideal financial solution for every customer. Winterhalter therefore offers alternative payment models. We will be happy to advise you and work with you to find the right solution for your individual situation.
Leasing or hire purchase

All advantages of a classic hire purchase or leasing arrangement
Winterhalter has partnered with reputable and dependable experts in this field



PAY PER WASH

Pay per wash cycle
No investments
High flexibility
All inclusive: Dishwasher, water treatment, chemicals, service, etc.


Long-term rental

No downpayment required
Full control of costs
Service included
Highest security thanks to fixed contract period
Payment of the first instalment in the fourth month after the conclusion of the contract

Instalment payment

Higher liquidity
A high degree of flexibility through the choice of contract period – between 3 and 18 months
Payment of the first instalment in the fourth month after the conclusion of the contract