WASH RACKS
RACKS FOR YOUR
DISHWASHING
First-class washing results. Optimal drying. Perfect protection. Winterhalter Dishwashing racks for various wash items. The right solution.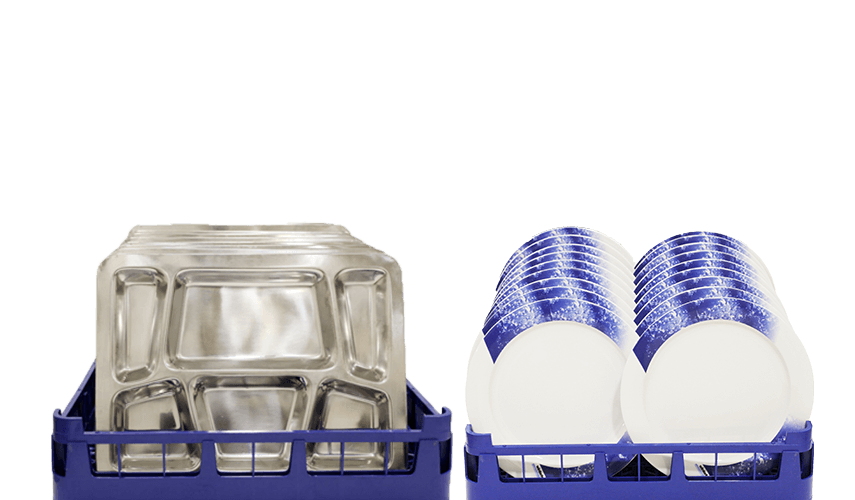 THE RIGHT SOLUTION.
Functional design. Excellent materials. Outstanding workmanship. Winterhalter wash racks demonstrate their benefits in practice. In every single wash cycle. They are specially designed for a variety of different wash items. And therefore deliver perfect wash results.
They are extremely easy to use and the wash items are given optimal protection. Wash racks are a key component of the Winterhalter complete system. Their great strength lies in their clever design: this is tailored to the Dishwasher and the wash items. High water permeability and good air circulation provide the optimal washing and drying results.
SPEAK DIRECTLY TO OUR EXPERTS!
We want you to achieve a perfect wash result: with wash racks that are perfectly suited to your application. Work with one of our experts to identify which rack is the best solution for your application. Simply call or email us.
A Dishwasher and a rack must work together effectively. Only when the water can reach the wash items with as little obstruction as possible can truly great wash results be achieved. That's why, when we start developing a machine, the perfect wash racks are developed along with it.
DID YOU KNOW...
Winterhalter has over 120 different washing racks in its range?
you can wash plates and racks on two levels with our double-rack system and thereby double your capacity?
the special bottle rack from Winterhalter offers certified hygiene safety that meets DIN SPEC 10534?
THE WINTERHALTER SYSTEM
Cleanliness and hygiene. Each one of our products plays its part. Together they deliver the perfect wash result. Welcome to the complete Winterhalter system