»WE TAKE CARE OF
YOUR WAREWASHING«
Winterhalter is the market-leading commercial dishwashing and glass washing company. We provide a total warewash solution, including utensil washers, chemicals, water treatment and after sales service.
What we stand for
We're proud to be the UK's No.1 for Commercial Warewashing Technology. Our knowledge of the industry and the experts in our field have helped us to deliver maximum performance with every single wash. But most importantly, we know that a smooth running Warewasher helps make your kitchen and business run smoother. That's why you should never rely on anything less.
The technology invested in our products makes sure that every machine can deliver the perfect wash results, regardless of your industry or what you're washing.
All of our products have been manufactured to help reduce the cost of electricity and water, making them some of the most sustainable available.
We are already the market-leaders in warewashing. Now we're putting together what we believe is a revolution in the way service is delivered, to ensure reduced downtime, more efficient operation and fewer avoidable call outs.
A SYSTEMATIC AND CLEAN WASH.
Like our customers, we demand exceptional standards. That's why we deliver more than a warewasher. Operators come to us because they are looking for a professional, tailor-made solution that precisely answers their requirements. Reliable and economical. Sustainable. No single product can achieve this. For that you need a comprehensive system, combining warewasher, water treatment, chemicals, accessories and first-class service with expert advice and clear planning.

Welcome to Winterhalter.
We don't just sell our customers a warewasher with a host of technical features. We always provide a system for ultra-clean dishes and sparkling glasses.
INDUSTRIES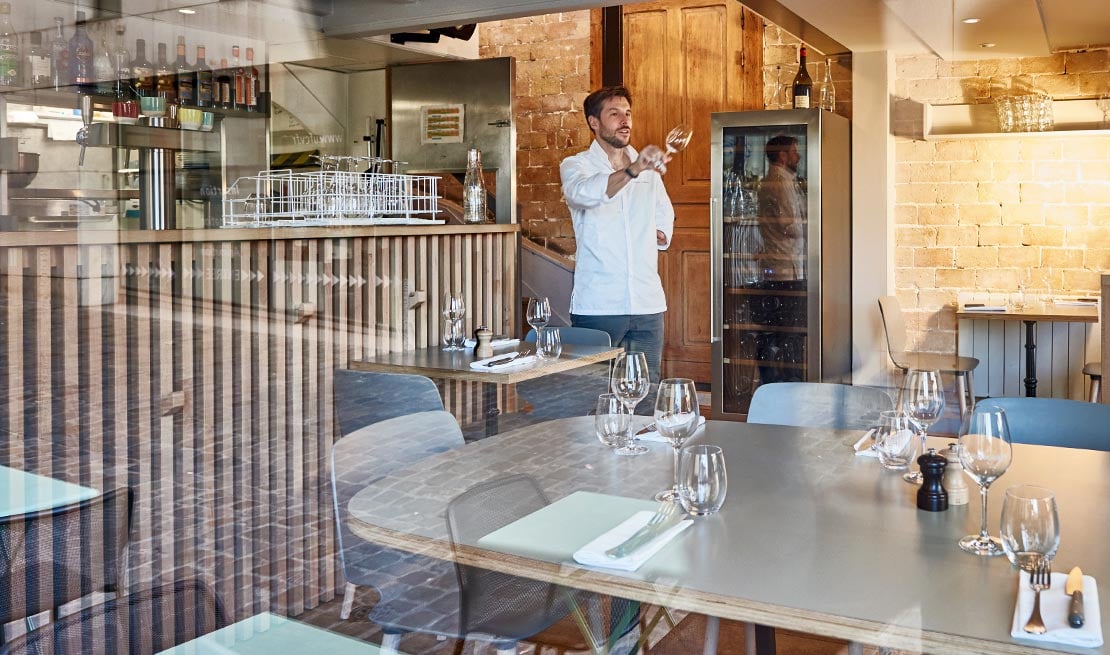 The catering and foodservice industry. Bakeries and butcher's shops. Mass catering and retail. Every industry has its own requirements when it comes to washing. But they all have one thing in common: they want first-class cleaning and maximum hygiene. Winterhalter meets these requirement: with a warewashing system that is designed precisely for each specific industry.
Find out more
---
ARE YOU LOOKING FOR SOMETHING SPECIFIC?
Winterhalter has information about all aspects of commercial warewashing. Enter your search term to find the answer.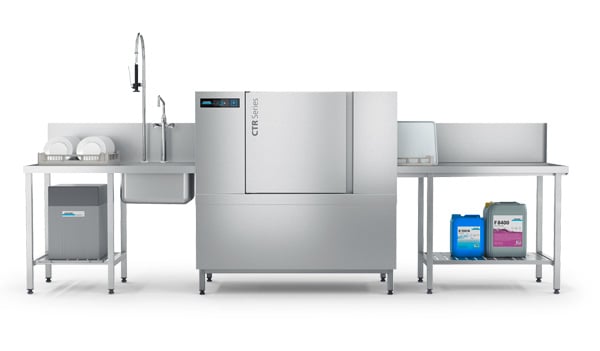 EXCELLENT PERFORMANCE: THE NEW CTR COMPACT RACK CONVEYOR DISHWASHER BY WINTERHALTER