»WE TAKE CARE OF
YOUR WAREWASHING«
We are Winterhalter, the warewashing specialist. A family company, now in its third generation. We are a byword for professional warewashing solutions. For quality, reliability and service. Customers throughout the World value us as a trusted partner.
Exhibition
LACA Main Event
A SYSTEMATIC AND CLEAN WASH.
Exceptional standards. That's what connects us to our customers. We want to deliver more than a warewasher. Operators come to us because they are looking for a professional solution: tailor-made, precisely for their requirements. Reliable and economical. No single product can deliver this. Only a complete system combining a warewasher, water treatment, chemicals and accessories can achieve this. Coupled with great advice, clear planning and first-class service.

Welcome to Winterhalter.
We don't just sell our customers a warewasher with a host of technical features. We always provide a system for ultra-clean dishes and sparkling glasses.
INDUSTRIES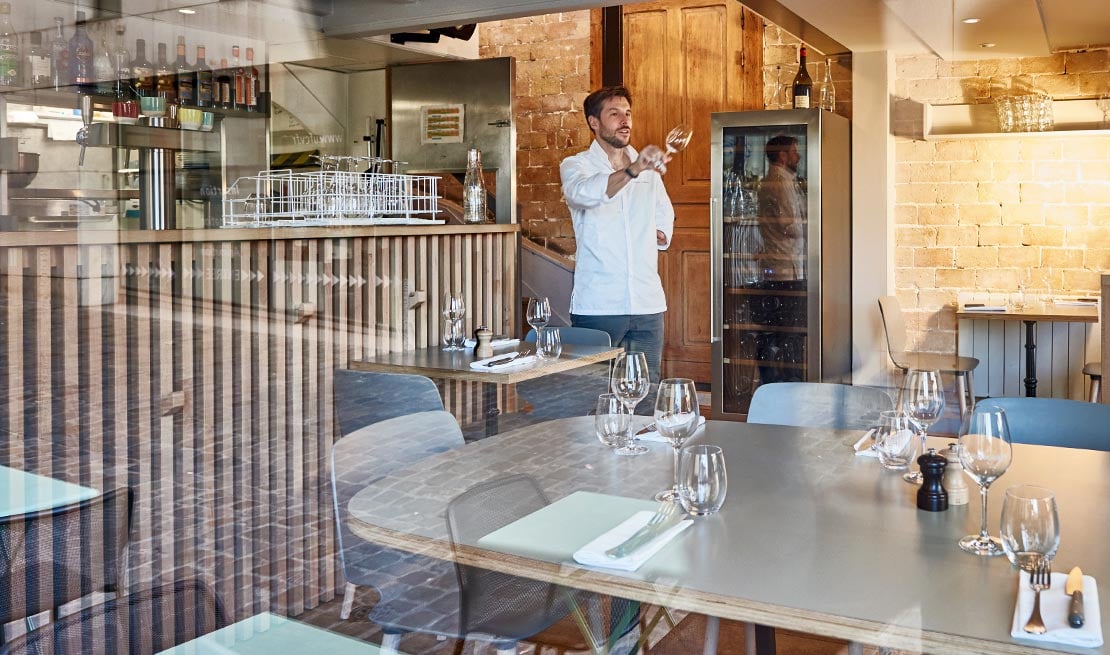 The catering and foodservice industry. Bakeries and butcher's shops. Mass catering and retail. Every industry has its own requirements when it comes to washing. But they all have one thing in common: they want first-class cleaning and maximum hygiene. Winterhalter meets these requirement: with a warewashing system that is designed precisely for each specific industry.
Find out more
---
ARE YOU LOOKING FOR SOMETHING SPECIFIC?
Winterhalter has information about all aspects of commercial warewashing. Enter your search term to find the answer.