U50
UNDERCOUNTER
DISHWASHERS
Produced in Asia. Made to the highest German quality standards. The professional undercounter Dishwasher at an attractive price. Compact and reliable.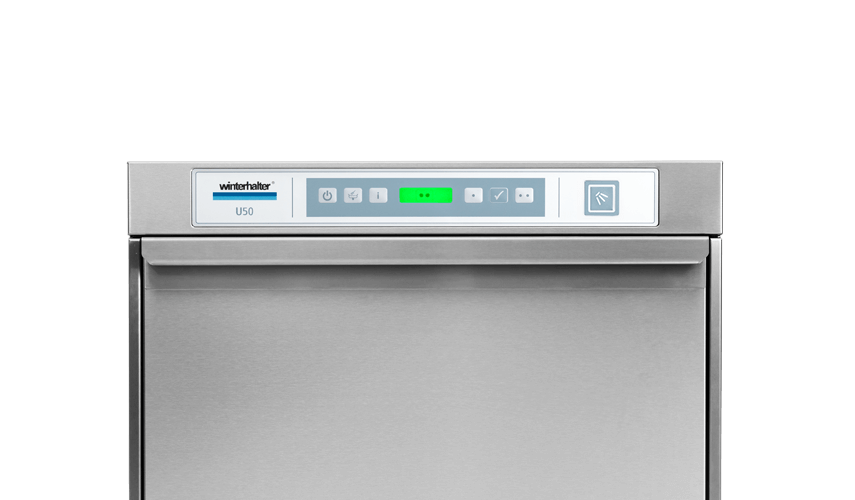 PROFESSIONAL DISHWASHING. IN A COMPACT FORM.
Manufactured in Asia. Made to the highest German quality standards. Specially designed for the requirements of Asian customers. And it has been stripped down to the essentials: simple to use, reliable to operate, economical in its consumption. The U50 undercounter Dishwasher is a professional Dishwashing solution at an attractive price. All the expertise of Winterhalter, the worldwide specialist in Dishwashing, has gone into the machine. And it meets the high demands of first-class Dishwashing quality and maximum efficiency.
Speak directly to our experts!
We want you to be absolutely confident in your decision to choose Winterhalter. Work with one of our experts to find out whether the UC is the right warewashing solution for you. Simply call or email us.
U50 PRODUCT BENEFITS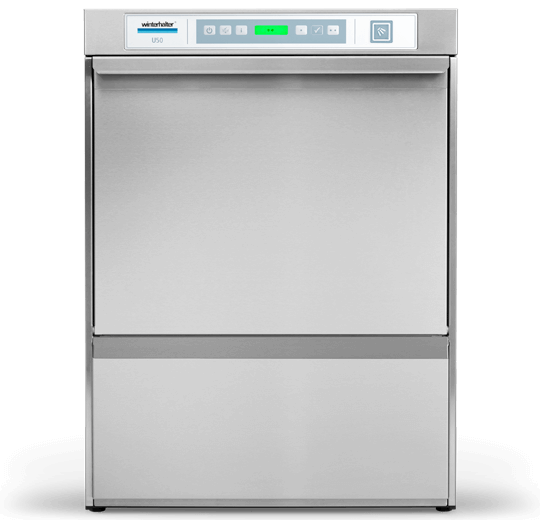 CLEANLINESS AND HYGIENE
Sparkling clean. Hygienically clean. The U50 guarantees first-class wash results. For cleanliness and hygiene of the highest standard.
SIMPLE TO USE
Start button for 1-button operation. Automatic self-cleaning programme. Temperature display. Operation of the U50 is easy and intuitive.
ECONOMICAL AND EFFICIENT
Double-skinned design. Effective filtration. Smaller tank volume for fast start. The U50 is designed for extremely cost-effective operation.
EASY SERVICING
Fast maintenance and troubleshooting: the integrated error management system and simple access to the components make the U50 particularly easy to service.
THE WINTERHALTER SYSTEM
Cleanliness and hygiene. Each one of our products plays its part. Together they deliver the perfect wash result. Welcome to the complete Winterhalter system