CATERING INDUSTRY
FAST FOOD
A fast food restaurant. Ordering and payment at the counter. Self-service on trays. Trolleys for dirty dishes and sorting stations. In a fast food restaurant, everything is perfectly organised. And optimised for speed. Including the warewashing system.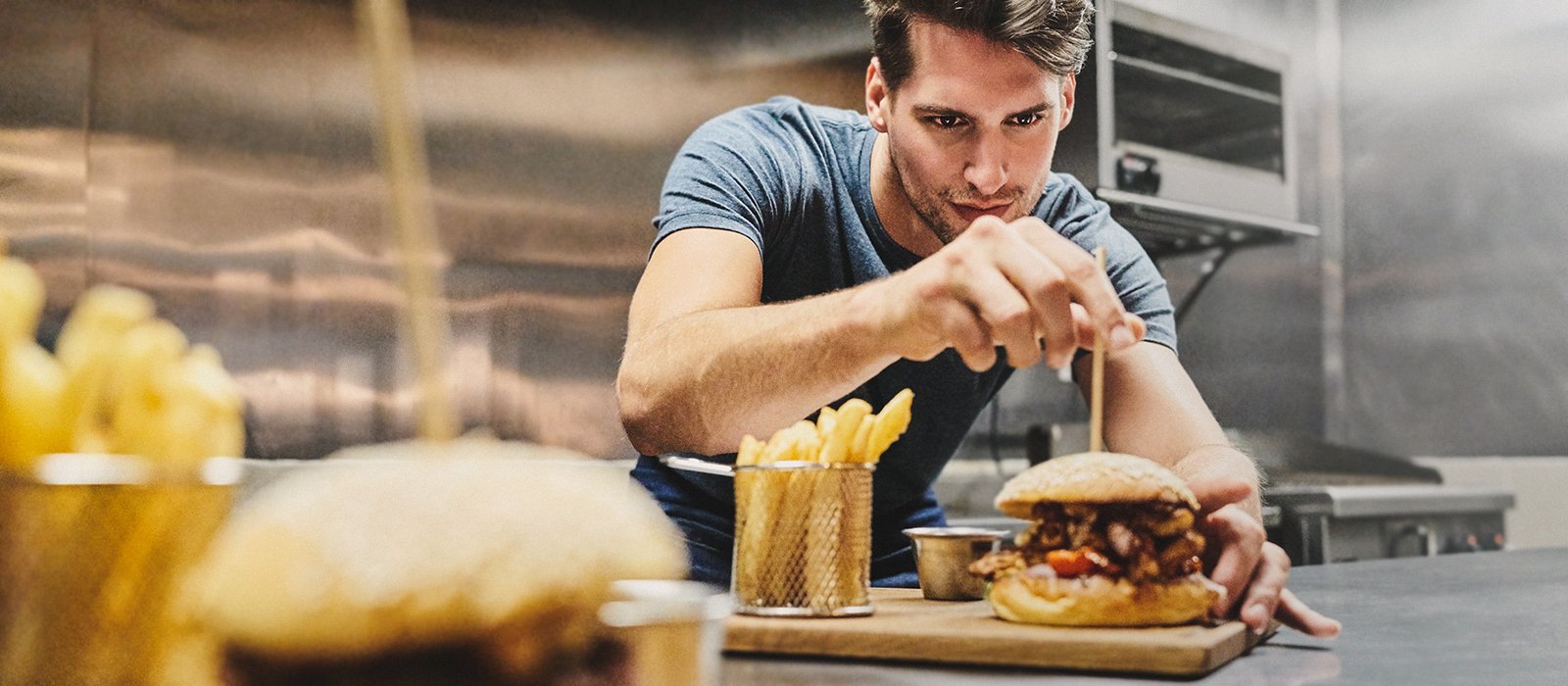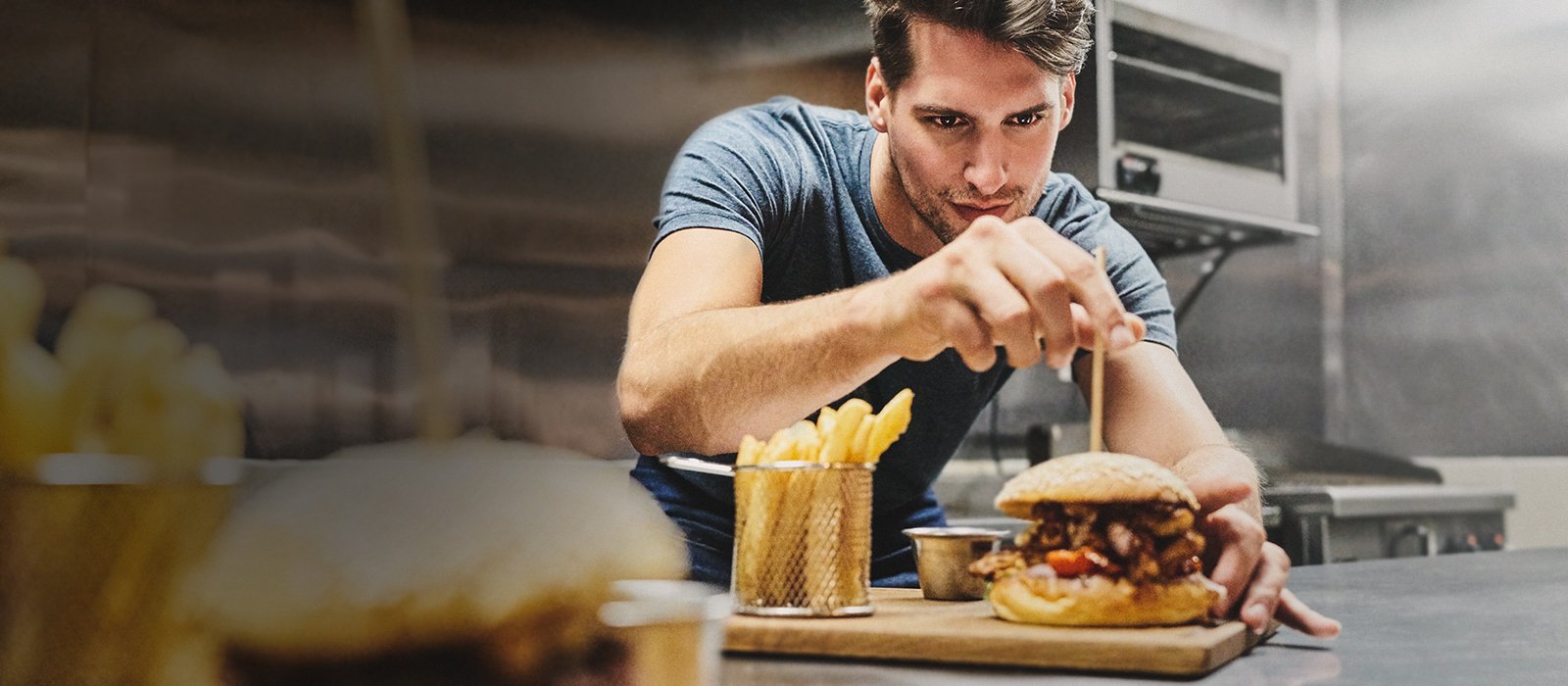 IT HAS TO BE FAST.
Fast food. Franchise or branch network. Specialising in burgers or steaks. Chicken or fish. Pizza or sandwiches. In vegan or local dishes. Or speciality coffees. There are a wide variety of food concepts out there. In all cases, as the name suggests: it has to be fast. And dirty dishes are created just as quickly. Collected on a trolley or on the conveyor belt at the sorting station.

This means an endless line of trays. Coffee cups and glasses. And a wide range of utensils used for food preparation. When it comes to commercial washing, the requirements of chain restaurants are very specific. They need a warewashing system that is flexible and precisely adapted to the application in question. Customers throughout the world find this in Winterhalter.
PRODUCT RECOMMENDATIONS FAST FOOD RESTAURANTS