MASS CATERING
CARE HOMES / HOSPITALS
Breakfast. Lunch. Coffee. Supper. Lots of people to feed, differing meals, peak demands. In hospitals, clinics and homes, high performance and uncompromising hygiene are the order of the day. This applies both to kitchen staff and to the warewashing system.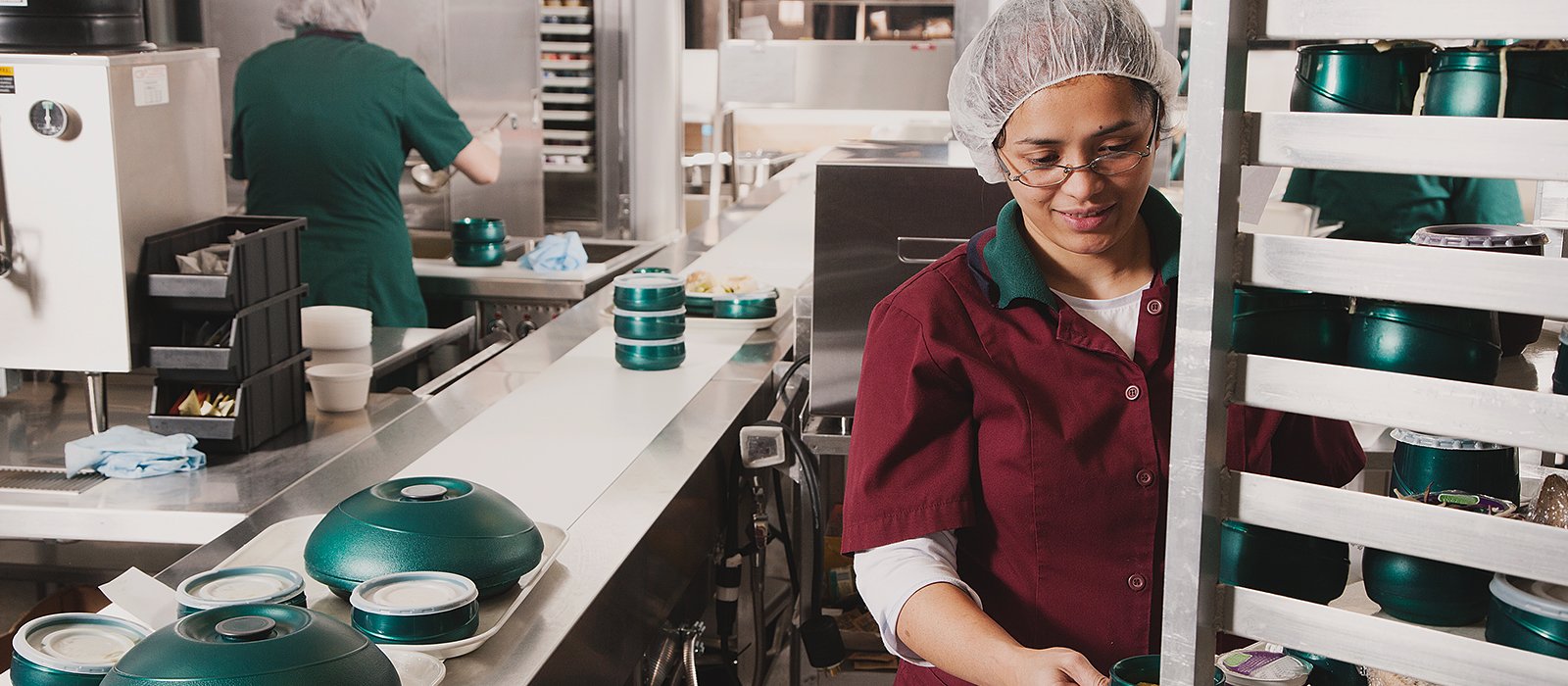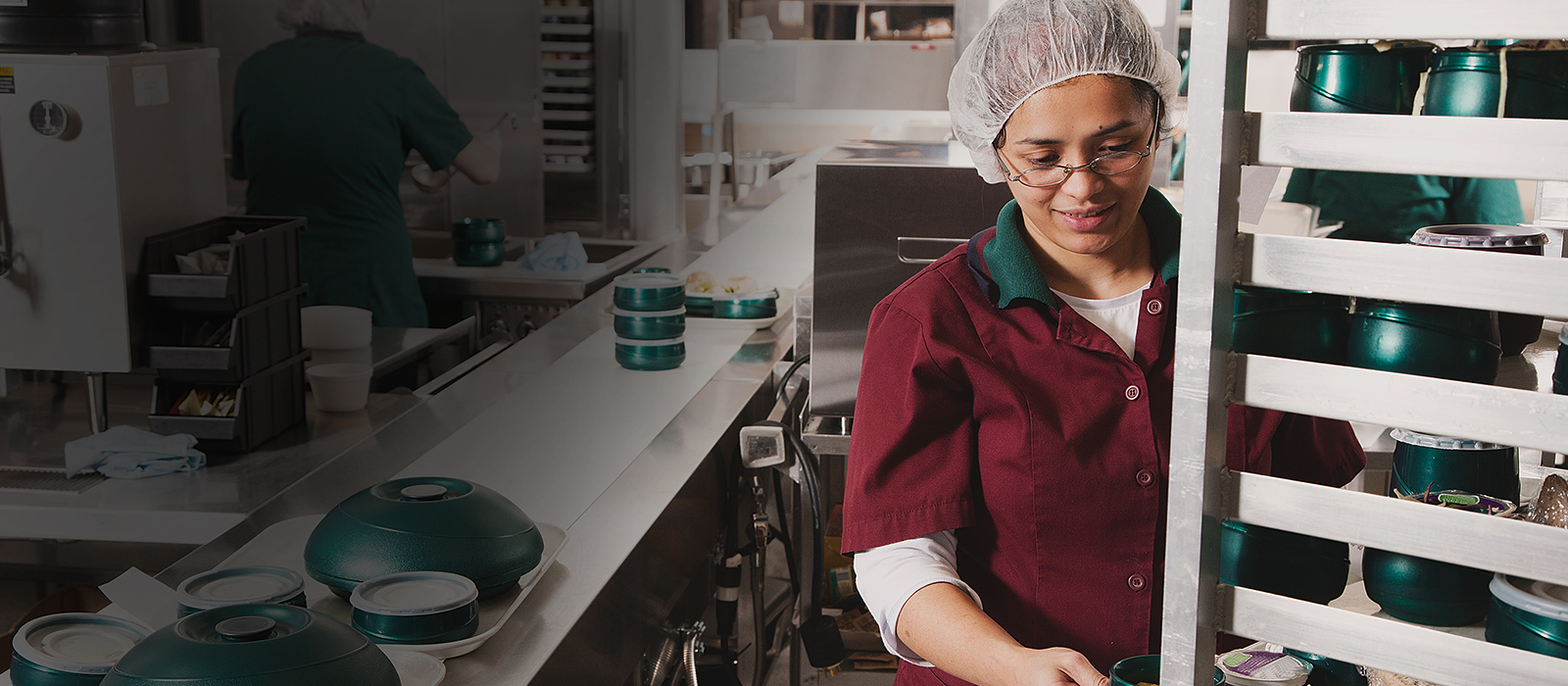 HYGIENE, HYGIENE, HYGIENE.
The large kitchen in a hospital. The ward kitchen in a care home. Or the cafeteria in a retirement home. All have things in common: a variety of meals, lots of mouths to feed and the highest possible hygiene standards. Serving food usually in narrow time windows. Plenty of glasses, cups, plates, cutlery and trays.

No wonder that the issue of warewashing is of particular importance in hospitals, clinics and care homes. Efficient warewashing systems are required that deliver first-class wash results in a short time. Winterhalter has the right solution. A warewashing solution that is absolutely reliable, ensures maximum hygiene and is economical to run.
PRODUCT RECOMMENDATIONS
FOR HOSPITALS