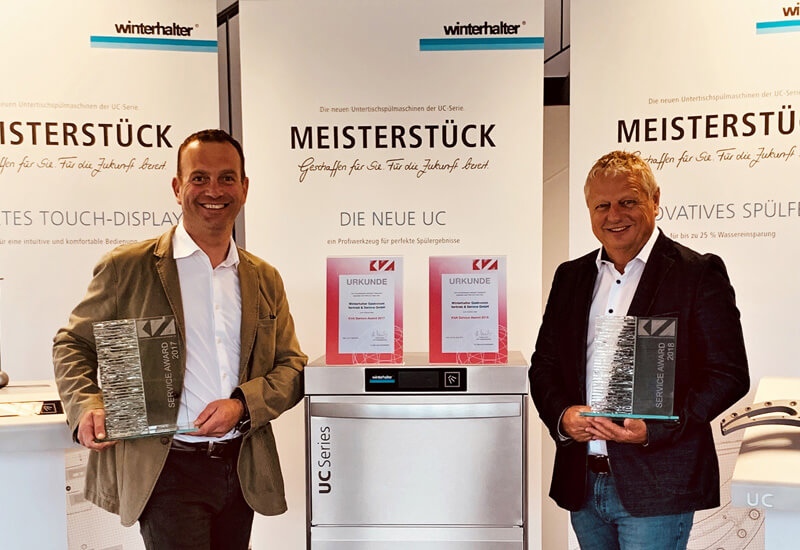 The Austrian Customer Service Association (KVA) has been awarding this title to companies for their technical service since 2001. From the total of around 170 members, which include Winterhalter, the winners are determined based on two scores: overall customer satisfaction index, and performance level.

Following the KVA Service AWARD 2017 in April last year, the warewashing specialist has now also won the KVA Service AWARD 2018. Winterhalter was able to impress its customers again with its high quality of service, helpful in-house service staff, and customer-friendly order processing.

"What is special about this award for us is that the KVA Service Award is not awarded by a panel or a similar committee, but directly by our customers. We are very proud to have received the prize for the best customer service organisation in Austria in 2017 and 2018," said Ralph Winterhalter, Managing Partner of the Winterhalter Group.