Back to Overview
THE NEW WINTERHALTER TRADE FAIR WORLD OF EXPERIENCE AT THE HOST 2019 – "WE TAKE CARE OF YOUR WAREWASHING"
Visitors to the "Host" trade fair in Milan, the industry's leading trade fair, were invited to experience the guiding principles of "We care about warewashing" with the latest developments from Winterhalter: From the new UC Series undercounter warewashers, through a new bottle washing system up to the topic of washing plastic cups – all that in a new, modern Winterhalter world of experience at the trade fair.
Around 1000 stand visitors to the international leading industry trade show "Host" in Milan were able to find out all about the commercial warewashing of the future. "We introduced our new UC Series to the world a year ago. Our customers throughout the world and also here in Milan share our opinion: The UC is a professional tool for commercial warewashing. A piece of the future. Our masterpiece", says CEO and Owner of Winterhalter Group Ralph Winterhalter with conviction.

With this new UC Series, Winterhalter also offers an ideal complete solution for washing bottles, consisting of an undercounter warewasher and special bottle racks – this guarantees hygienically clean wash results, in accordance with DIN SPEC 10534, in under one minute. Ralph Winterhalter explains: "Our customers can count on us. The certification for our bottle washing system confirms you will have perfectly hygienically washed bottles at all times."

Right on time for the start of the trade fair, Winterhalter impressed the visitors with the prototype of a new plastic cup warewashing system. It guarantees virtually dry and, above all, hygienically clean plastic cups. This perfectly coordinated system ensures the desired results: a specially developed washing programme, the right chemicals, water treatment and the newly designed cup rack, which holds the cups securely in position.

The product news was accompanied by a new concept and design of the Winterhalter trade fair world of experience. International Trade Fair Manager Elisabeth Knitz: "At the new "Did you know" island, our customers can experience various product trials and discover that perfect wash results can only be achieved by using a precisely coordinated range of products. We can hold fruitful, in-depth expert discussions in our spacious feel-good lounge, where we celebrate the welcoming culture of Italy – and the coffee – with two professional baristi."

Interested visitors can also find out how Winterhalter takes care of warewashing at the following trade fairs in the new trade fair world of experience.
"Alles für den Gast" in Salzburg from 9 to 13 November 2019, at the
"Igeho" in Basel from 16 to 20 November 2019, at the
"Intergastra" in Stuttgart from 15 to 19 February 2020, and at the
"Internorga" in Hamburg from 13 to 17 March 2020.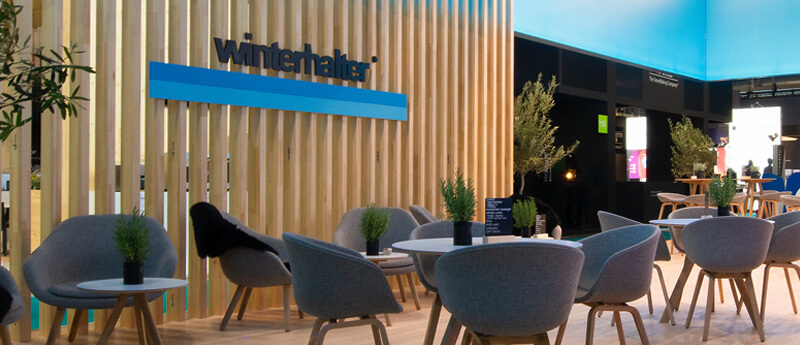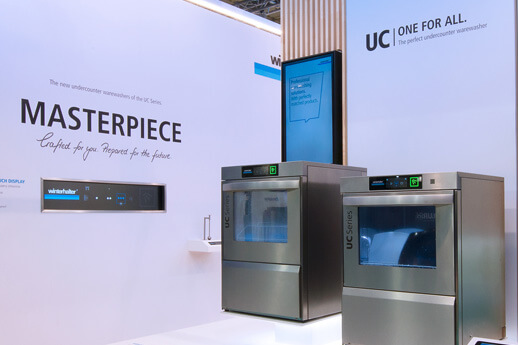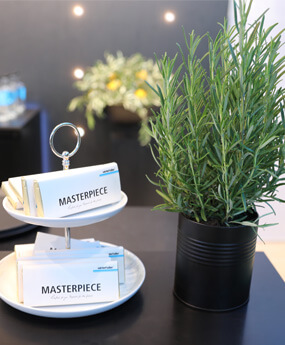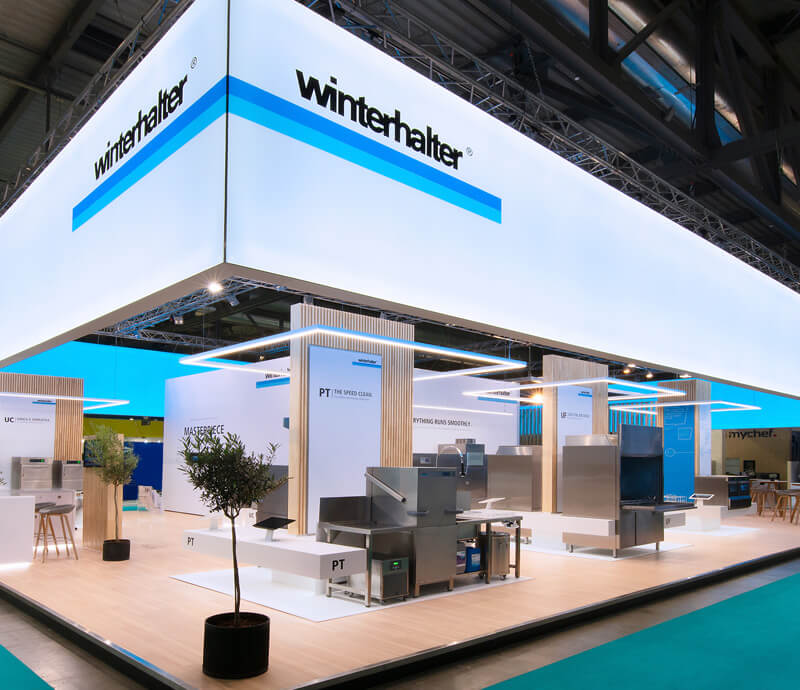 IHRE ANSPRECHPARTNERIN FÜR PRESSE ANFRAGEN
Sie sind Pressevertreter und benötigen Informationen zu unseren Produkten, Dienstleistungen oder zum Unternehmen? Ich freue mich über Ihre Anfrage.