WAREWASHING SOLUTIONS
THE WINTERHALTER WAREWASHING SYSTEM
Excellent warewashers. Optimal water treatment. Highly effective chemicals. Tailor-made racks. And practical accessories. Each product is an effective component in its own right. Together they are the perfect solution for first-class wash results and an efficient washing process.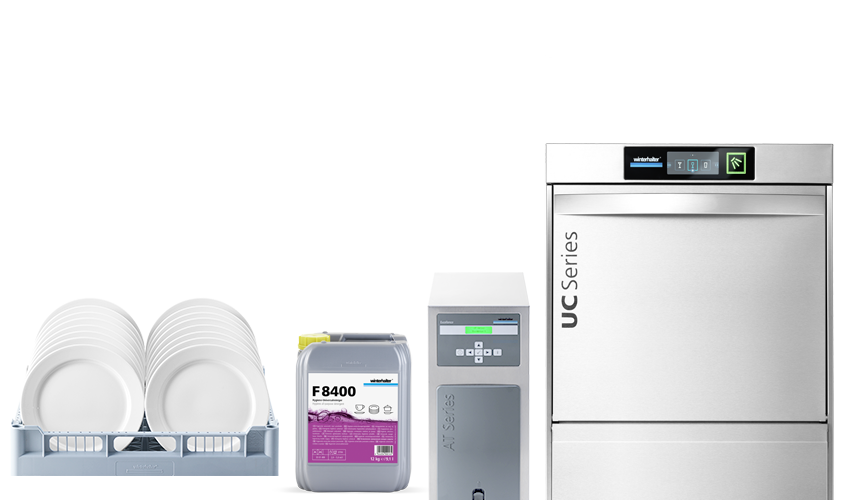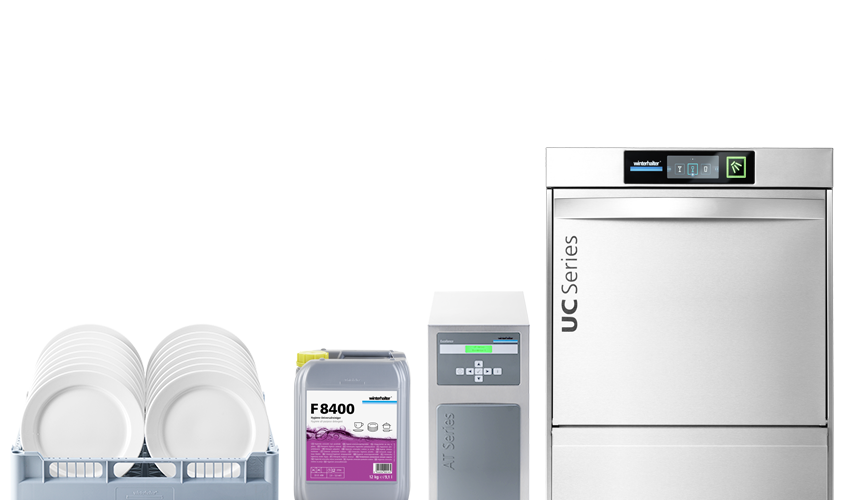 COMPLETE SYSTEM WASHING STRATEGY.
Warewashers that meet the very highest quality standards – made in Germany and Switzerland. Washing chemicals developed for specific applications in our own laboratory. Various water treatment devices. And matching accessories for an optimal workflow. All this is Winterhalter. As a warewashing specialist, we have our own standards: every component involved in the washing process must deliver maximum performance. And all the components must interact to achieve an optimal result. Welcome to the complete Winterhalter system!
DID YOU KNOW...
a first-class wash result is only possible if all system components are working perfectly together?