CHEMICALS
DETERGENTS AND
RINSE AIDS FOR CUTLERY
Knives. Spoons. Forks. Gentle cleaning. Hygienically clean and sparkling. Special detergents and rinse aids for washing cutlery. From Winterhalter.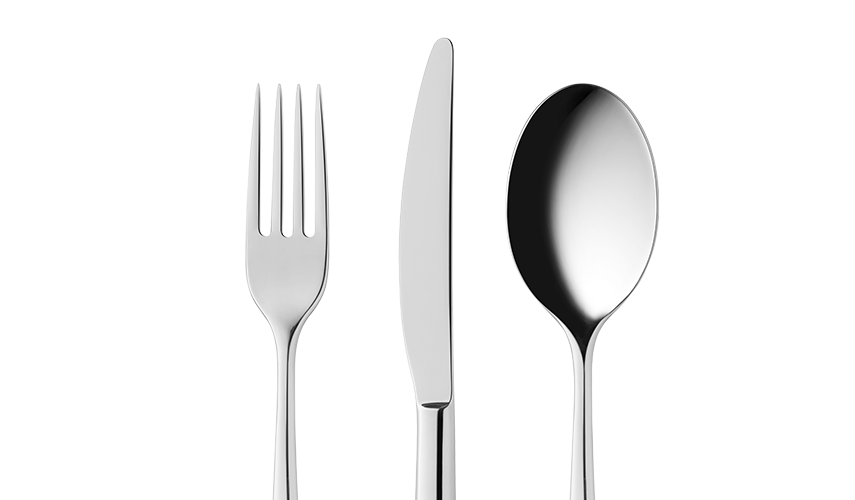 SPECIALLY DESIGNED FOR WASHING CUTLERY.
Cutlery must be pristine. Hygienically clean. And gleaming bright. But that's not all: silver or stainless steel knives, spoons and forks should be washed as gently as possible. With highly effective chemicals that is economical to use. And as environmentally friendly as possible. The demands on washing cutlery are high. The specially developed chemicals for cutlery from Winterhalter are designed precisely to meet them. For cutlery that gleams.
THE OPTIMAL COMBINATION FOR WASHING CUTLERY
SPEAK DIRECTLY TO OUR EXPERTS!
We want you to use the optimal washing chemicals for your application. Whether you are dealing with dried food residues, delicate silver cutlery or unsightly limescale. Work with one of our chemical experts to identify the detergent and rinse aid that will make your cutlery gleam. Simply call or email us.
THE WINTERHALTER SYSTEM
Cleanliness and hygiene. Each one of our products plays its part. Together they deliver the perfect wash result. Welcome to the complete Winterhalter system