Solidos
Solid detergent for transport dishwashers
Strong cleaning power, low consumption, maximum efficiency.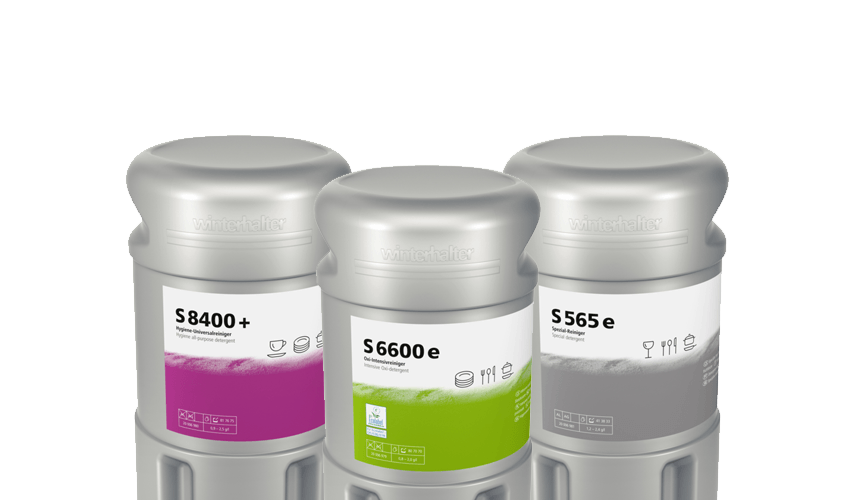 Solidos is a highly concentrated cleaner in powder form. It guarantees not only first-class cleanliness, but also maximum safety. Solidos is also more economical than conventional liquid cleaners. With Solidos, you avoid direct contact with chemicals and mixing up detergent and rinse aid. Work ergonomically and safely.
SPEAK DIRECTLY TO OUR EXPERTS!
We want you to use the optimal washing chemicals for your application. Work with one of our chemical experts to identify which detergent and rinse aid will deliver hygienic and sparkling wash results for you. Simply call or email us.
THE WINTERHALTER SYSTEM
Cleanliness and hygiene. Each one of our products plays its part. Together they deliver the perfect wash result. Welcome to the complete Winterhalter system