PT SERIES
PASSTHROUGH
DISHWASHERS
It's versatile. Washes perfectly. And it's fast. The efficient passthrough dishwasher. Ideal for large loads. The speed clean.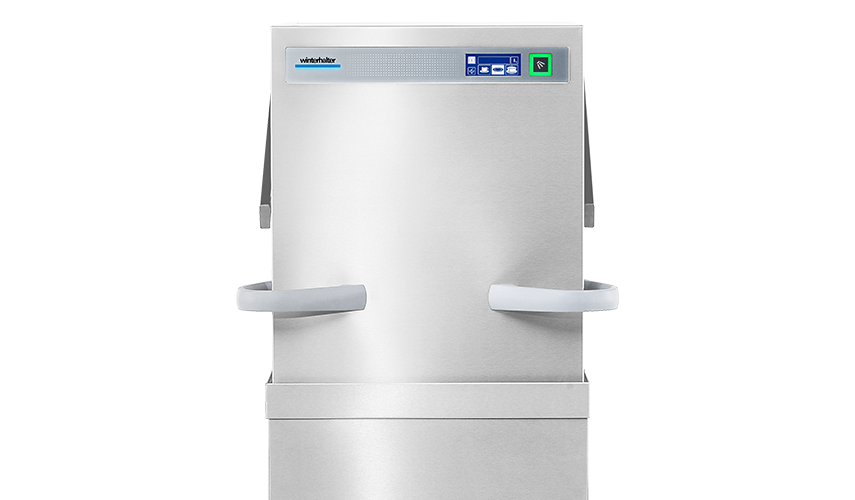 YOUR PIECEWORKERS.
Rush hour in the kitchen. The PT from Winterhalter is at the heart of it all. Racks with dirty dishes are loaded onto the inlet table. The wash cycle starts. The clean dishes are taken out on the other side. No unnecessary waiting. Everything is perfectly coordinated, everything runs smoothly. A perfect washing process. The PT Series makes this possible: its innovative technology is designed to meet the highest demands and is streamlined for maximum economy. An all-rounder for a wide range of wash items.
Fast, economical and efficient. Available in three different machine sizes. Your pace-setter.
SPEAK DIRECTLY TO OUR EXPERTS!
We want you to be totally confident in your decision to choose Winterhalter. Our warewashing experts will be happy to show you how the PT Series is the ideal warewashing solution for you. Just give us a call or send us an e-mail.
PT SERIES PRODUCT BENEFITS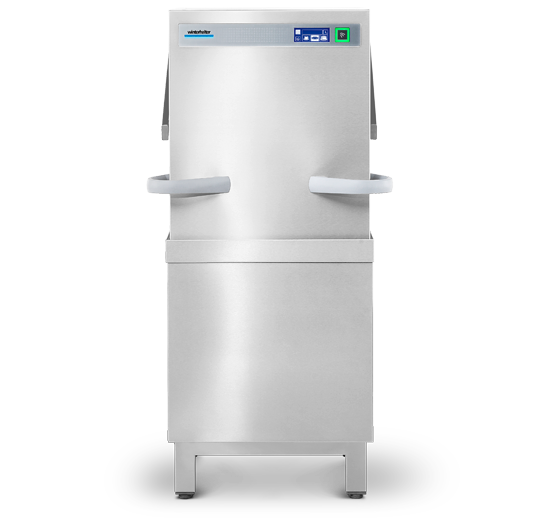 PERFECT WASH RESULTS
The PT Series is full of technical innovations: the sum of all the carefully designed details makes this warewashing system extremely efficient. And ensures first-class cleanliness and hygiene.
RAPID WASHING SPEED
Washing with the PT means saving time: hood up, rack out, new rack in, hood down. And while the machine gets to work, the clean dishes can be cleared away and the next rack filled.
ECONOMICAL AND EFFICIENT
Intelligent use of energy. Low water consumption. Perfect wash results. The PT warewashing system is a lesson in how to combine first-class wash results with maximum cost-effectiveness.
SIMPLE TO USE
Touch screen with self-explanatory pictograms. Start button for 1-button operation. Guided self-cleaning programme. Another distinctive feature of the PT series: refreshingly simple and intuitive operation.
The PT Series is our all-rounder. A real workhorse. It can be used flexibly for a changing variety of dishes. Fast and efficient, it is a thoroughly reliable partner behind the scenes in any hotel or restaurant
PT SERIES PRODUCT FEATURES
PT Series downloads
I grew up in the catering industry – so I also grew up with Winterhalter. I can remember seeing Winterhalter machines around ever since I was old enough to walk, so for me there will only ever be Winterhalter.
Find out more
DID YOU KNOW...
the PT Series machines can wash 77 racks in an hour with the short programme?
the PT is the only passthrough warewasher on the market that is equipped with a waste water heat exchanger as standard?
pre-washing with cold water saves on energy costs and helps to remove starch and proteins better than hot water?
PASSTHROUGH DISHWASHER
PT-500
The solid basic model. Washes quickly, efficiently and with absolute reliability. The economy, entry-level model in the passthrough dishwasher class. Simply cleans.
Find out more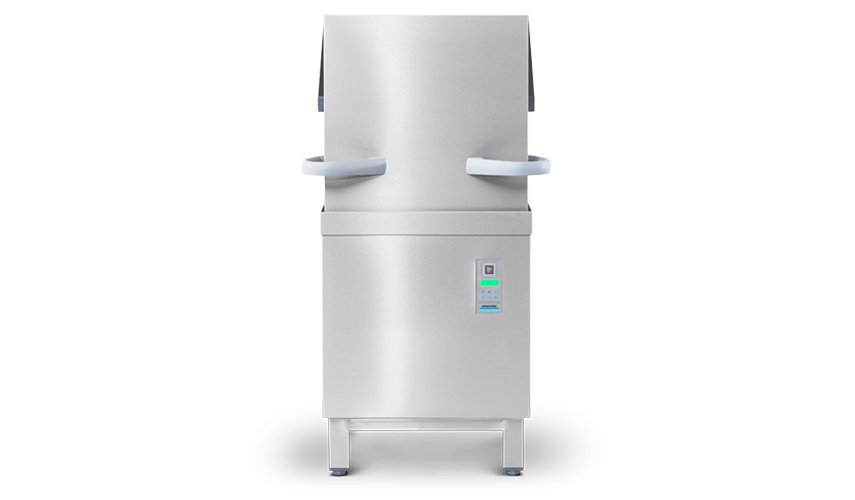 THE WINTERHALTER SYSTEM
Cleanliness and hygiene. Each one of our products plays its part. Together they deliver the perfect wash result. Welcome to the complete Winterhalter system