UTENSIL WASHER
GS 630
Compact. Powerful. Simple operation. The smallest utensil washer in the world. Small but mighty.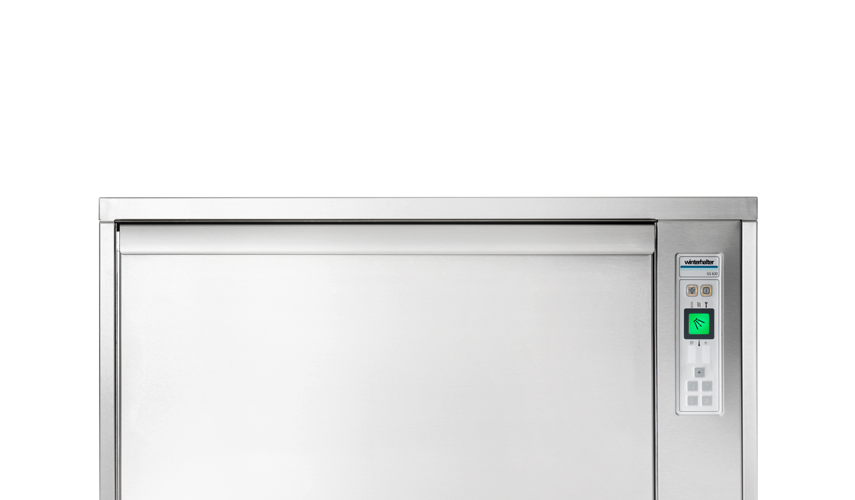 THE SMALL MODEL FOR SERIOUS SOILING.
Small kitchens. Cramped counters. Rooms with limited space. An option wherever there seems to be no space for washing: the GS 630 from Winterhalter. This is where the smallest utensil washer in the world comes into its own. It takes up hardly any space and, as an under-counter version, it will also fit under a work surface. It's easy to use, and washes quickly, economically and efficiently. In bakeries and butcher's shops. In the catering industry and chain restaurants. And it packs quite a punch: with its high water pressure, it cleans away even stubborn dirt, leaving your utensils hygienically clean. No matter what comes its way. Baking sheets, GN containers, Euronorm boxes. Trays and filters. As well as dishes, glasses and cutlery. The GS 630 guarantees perfect wash results.
SPEAK DIRECTLY TO OUR EXPERTS!
We want you to be absolutely confident in your decision to choose Winterhalter. Work with one of our experts to find out whether the GS 630 is the right utensilwashing solution for you. Simply call or email us.
PRODUCT BENEFITS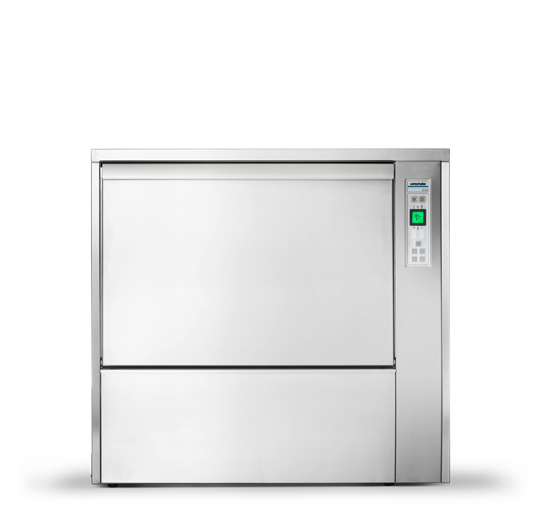 PERFECT WASH RESULTS
An extremely efficient warewashing system. With reversing wash arms. The GS 630 guarantees first-class cleaning. Even if your wash items are very dirty.
HIGH QUALITY
Excellent materials. Careful finishing. The GS 630 meets Winterhalter's high quality standards. And it is completely reliable and durable.
SIMPLE TO USE
Start button with 1-button operation. Self-explanatory and colour-coded. Display of temperatures and fill levels. Operating the GS 630 is easy and safe.
HYGIENE SAFETY
Fourfold wash water filtration system. Monitoring of set temperatures. Automatic self-cleaning programme. And easy manual cleaning. The GS 630 ensures maximum hygiene safety.
Compact, flexible, powerful. The successful concept of the GS 630 is simple and has convinced our customers worldwide for many years. We are very proud of this!"
---
GS 630 downloads
---
DID YOU KNOW...
you can use the GS 630 to wash not only utensils but also dishes, glasses and cutlery?
the GS 630 is the only utensil washer that can be fitted under the counter to save space?
THE WINTERHALTER SYSTEM
Cleanliness and hygiene. Each one of our products plays its part. Together they deliver the perfect wash result. Welcome to the complete Winterhalter system