WATER TREATMENT
WATER
TREATMENT
DEVICES FOR DISHES
No streaks. No water marks. Perfectly clean dishes. Sparkling clean and shiny. Water treatment devices for washing dishes. From Winterhalter.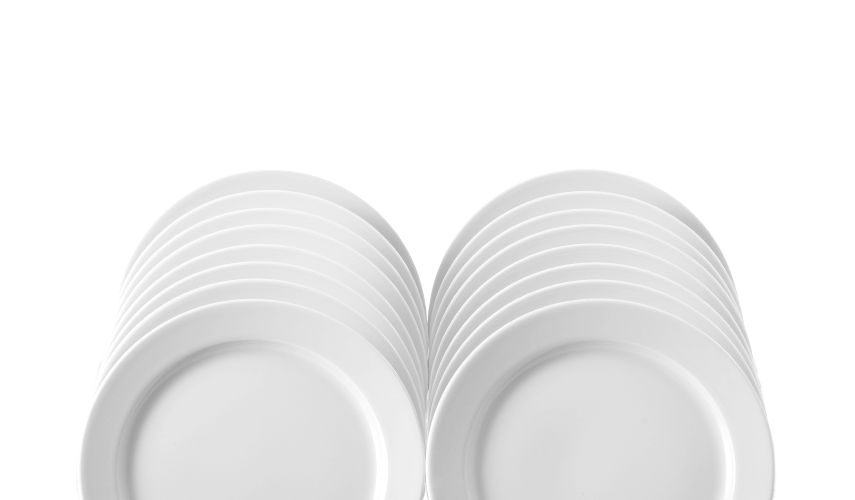 MAKE A BRILLIANT IMPRESSION.
Plates, bowls and dishes. Cups and glasses. For every meal or drink there is the right tableware to go with it. Along with its basic function, tableware also has an aesthetic role: it should stimulate your appetite for the food that is on it – and present this as impressively as possible. This is where water treatment devices for washing dishes come in: they are an important component in the complete Winterhalter system and deliver perfectly clean dishes. There are different types of water treatment, depending on the wash results required and the local water quality. The aim is always the same: to optimise the effectiveness of the detergent and rinse aid and to reduce limescale deposits. For a longer machine service life. And for making a brilliant impression on your guests.
THE OPTIMAL CHOICE FOR WASHING DISHES
SPEAK DIRECTLY TO OUR EXPERTS!
We want you to achieve a perfect wash result: with a water treatment system that is optimised for the quality of your water. Work with one of our experts to identify which solution is the best for you. Simply call or email us.
Water treatment downloads
THE WINTERHALTER SYSTEM
Cleanliness and hygiene. Each one of our products plays its part. Together they deliver the perfect wash result. Welcome to the complete Winterhalter system