ABOUT US
»SUCCESS IS ALWAYS
A TEAM EFFORT.«
A family company with committed staff. A network of professional partners. This is this basis on which Winterhalter develops solutions for commercial warewashing. For the benefit of our customers all over the world.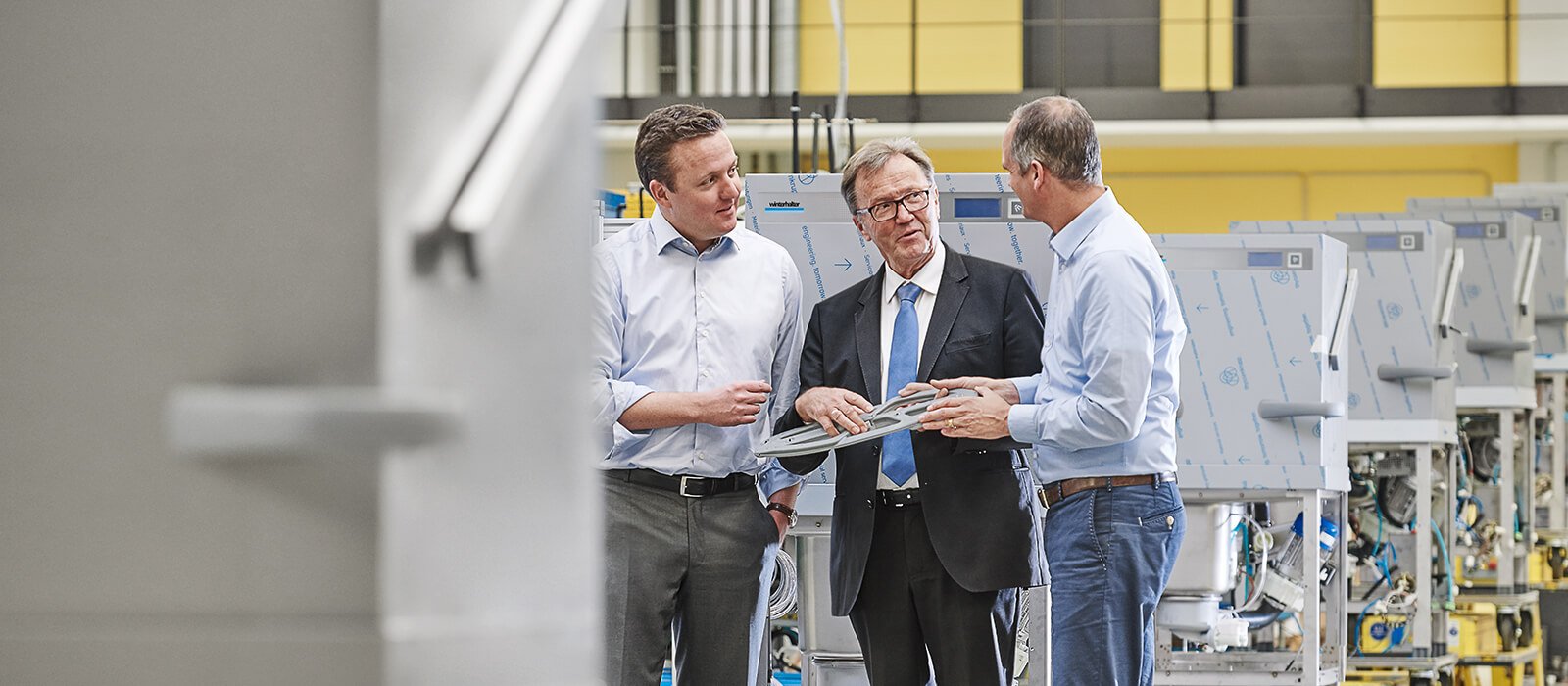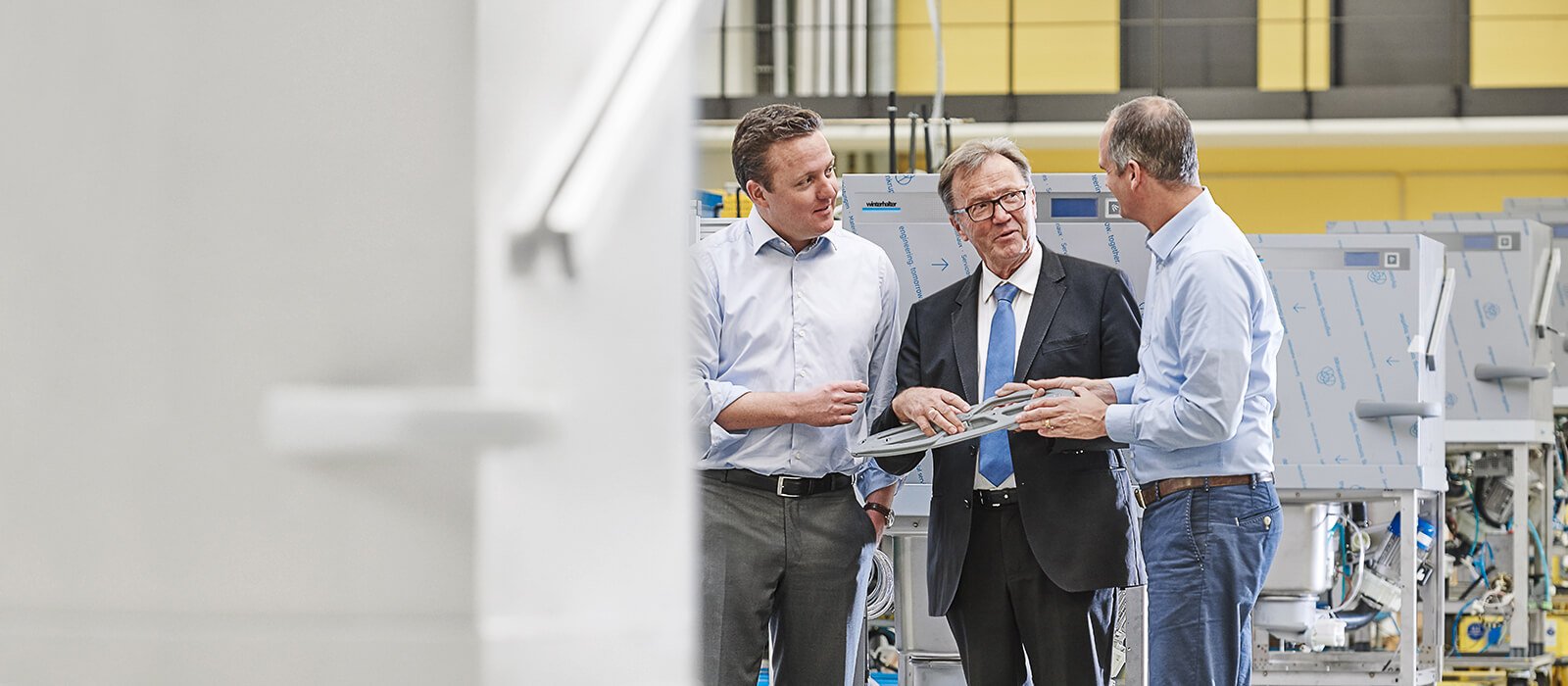 LOOKING BACK AND THINKING AHEAD.
A lot of what makes Winterhalter what it is today has its roots in the past. In the 40s and 50s, when Karl Winterhalter founded and began developing the company. Even back then, certain things were characteristic of Winterhalter. Close proximity to the customer, for example. The desire to develop new solutions. And the courage to introduce these to the market. Or the drive to focus on even the smallest details and put quality above everything else. All of this has played a part in allowing a small company to develop from a machine supplier into a complete system provider for warewashing solutions. To become a warewashing specialist and global player.
Production is still carried out in Germany and Switzerland – that is not up for debate as far as owners Jürgen and Ralph Winterhalter are concerned. They consistently back quality and remain true to their roots. Another production facility has been set up in Thailand in order to meet the specific requirements of the Asian market more effectively and to move closer to the customers there. However pragmatic they are on this issue, their thinking is visionary in other areas. When it comes to the future of the company, for example. Winterhalter is currently in the process of taking warewashing solutions into the digital age. It's still holding to its traditions, of course: with plenty of contact with customers and business partners. And always in line with the motto: as a warewashing specialist, we want to solve the washing problems of our customers.
BRANCH OFFICES WORLDWIDE
The company is a global player: with its main office in Meckenbeuren (Germany) and branches and partners throughout the world.
MILLIONS OF EUROS
That's the order of the turnover that Winterhalter generated in 2021.
THE YEAR THE COMPANY WAS FOUNDED
The post-war period in Germany: Karl Winterhalter established his own company in Friedrichshafen on Lake Constance. Now his son Jürgen and grandson Ralph are managing the fortunes of the company.
EMPLOYEES WORLDWIDE
That's how many staff the company employs worldwide. 500 of them work at our headquarters in Meckenbeuren.

WHAT DOES WINTERHALTER STAND FOR?
Family. A down-to-earth attitude. Vision. The culture and values of our family have been shaping the company for three generations. Customer proximity, ongoing exchange and the desire to deliver integrated solutions – all this is standard for Winterhalter. And it has made us what we are today: a worldwide specialist in warewashing. We love our family company. And we love that we grow a little every day!