CATERING INDUSTRY
BARS
Limited space, a cramped bar area. A variety of glasses with different soil types. A typical bar. The requirement: sparkling glasses with no polishing. Perfectly clean. And without any glass odours. No problem.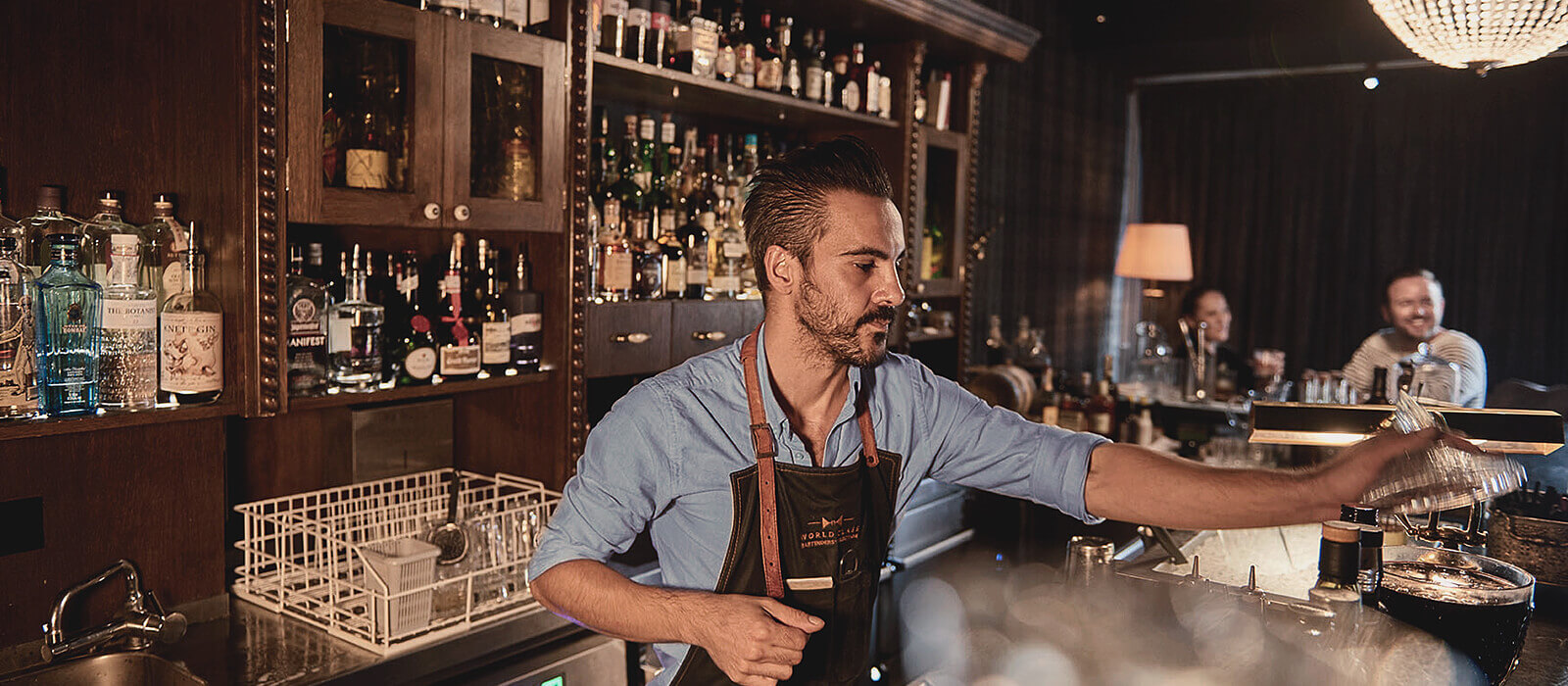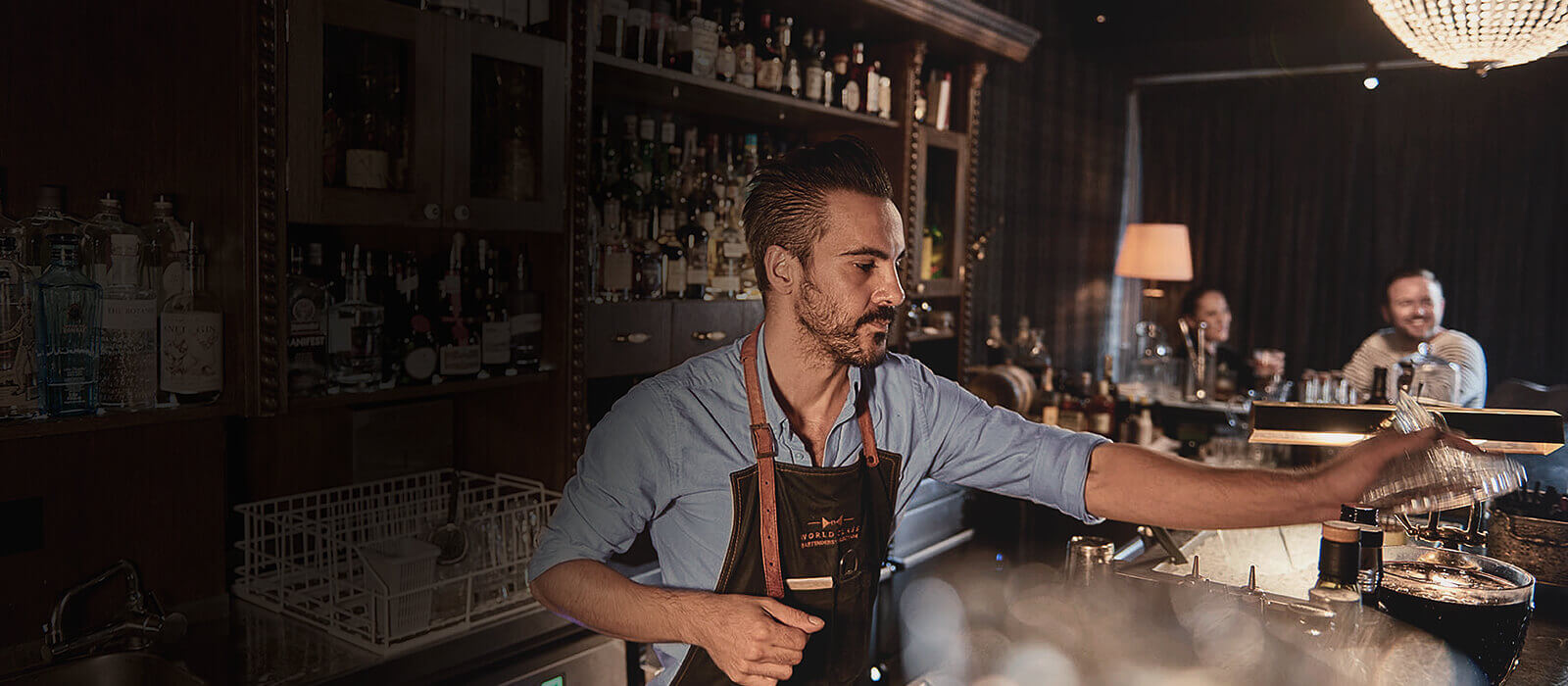 THE ULTIMATE TEST: GLASS WASHING.
Stemmed glasses, tulips, flutes. Tumblers and highballs, red and white wine glasses. Shot glasses, tasting glasses and Hurricanes. Every bar has its drinks. And every drink has its glass. Because it only tastes right from the right glass. No wonder that bars often have limited space – especially around the counter area. On top of this, there needs to be space for the glasses to be washed here too.

Various types of soiling such as fruit pulp, egg whites and lipstick have to be removed quickly before the glasses come out of the machine. Hygienically clean and with a brilliant sparkle. With no breakages. And ideally, with no polishing required. And now the good news: Winterhalter takes care of all of this. So that every drink can be presented perfectly.
PRODUCT RECOMMENDATIONS FOR BARS