WAREWASHERS
PASSTHROUGH
DISHWASHERS
Peak times. The racks are completely full with dirty dishes. Hood up, hood down. Everything runs like clockwork. Passthrough dishwashers by Winterhalter. Absolutely reliable all-rounders.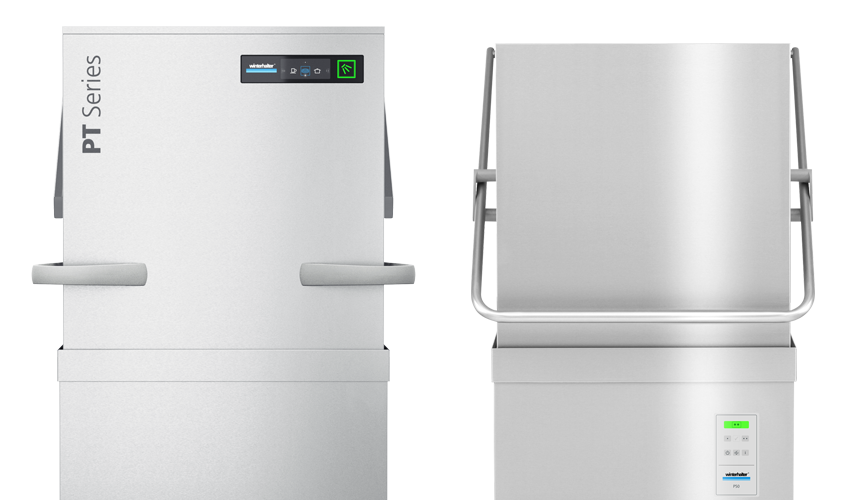 CHOOSE THE PERFECT MODEL FOR YOU
A JOB WELL DONE!
Rack after rack of dirty dishes. Cups and plates, glasses and cutlery. Also trays, GN containers and encrusted pans. Hour after hour. The typical everyday washing scenario in hotels, restaurants and catering companies. Above all, a warewasher needs to be able to do one thing: work perfectly. So that it doesn't become the bottleneck for the entire operation.

Wash, wash, wash. No matter what comes its way. No matter how dirty it is. But always with first-class results. This is the strength of passthrough dishwashers by Winterhalter: They are versatile, fast and thorough. And ensure perfect cleanliness and hygiene. Also during peak times.
THE WINTERHALTER SYSTEM
Cleanliness and hygiene. Each one of our products plays its part. Together they deliver the perfect wash result. Welcome to the complete Winterhalter system