CHEMICALS
KITCHEN HYGIENE AND ADDITIONAL PRODUCTS
The additional product range from Winterhalter offers cleaning solutions for warewashers and dishes. Winterhalter offers the right product from oxygen bleach presoaker to vegetable and fruit sanitizer.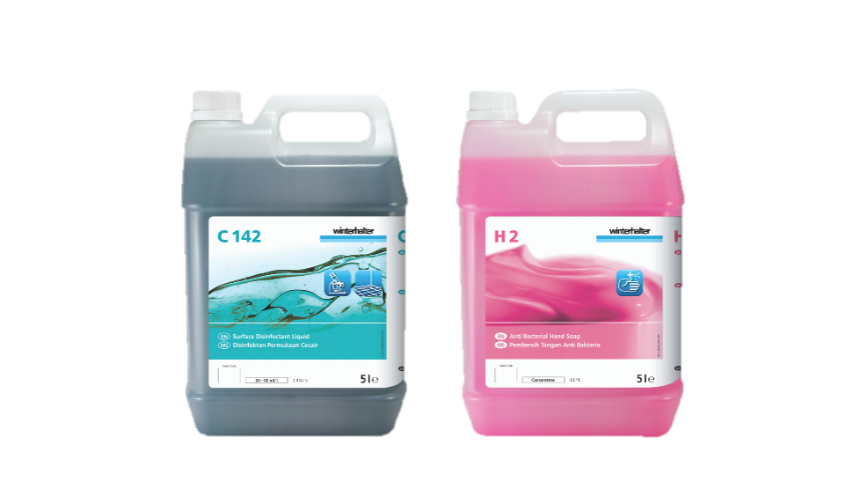 WE HAVE THE COMPLETE RANGE.
The highest quality for the toughest demands of any catering establishment. General chemicals for all aspects of your business. Industry specific where there are more specialist requirements. The following section is an example of what we have available in our range, rather than an exhaustive selection.
Perfect cleanliness on all levels.
SPEAK DIRECTLY TO OUR EXPERTS!
We want you to use the optimal washing chemicals for your application. Work with one of our chemical experts to identify which detergent and rinse aid will deliver hygienic and sparkling wash results for you. Simply call or email us.
OUR KITCHEN HYGIENE PRODUCTS
OUR HAND HYGIENE PRODUCTS
THE WINTERHALTER SYSTEM
Cleanliness and hygiene. Each one of our products plays its part. Together they deliver the perfect wash result. Welcome to the complete Winterhalter system