UC SERIES
UNDERCOUNTER
WAREWASHERS
Compact. Flexible. Dependable. The perfect undercounter warewasher. For glasses, dishes and cutlery. An all-in-one system.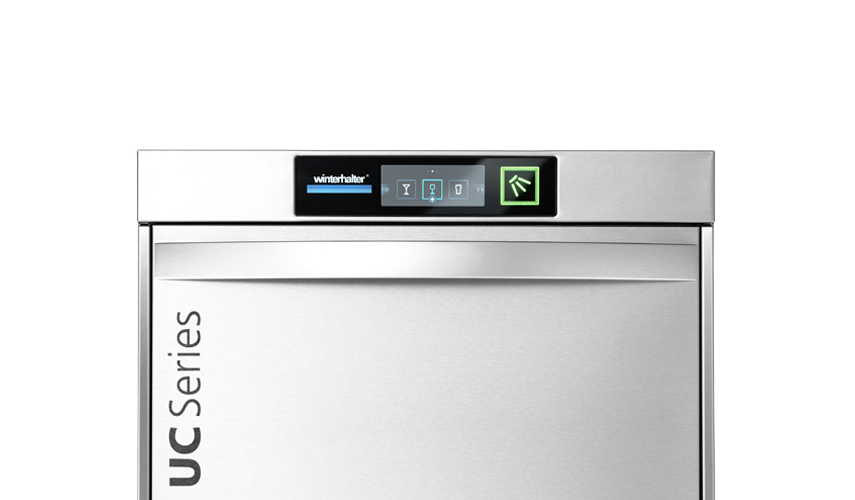 SEE FOR YOURSELF.
Precisely tailored for the wash items you use. Thanks to various machine sizes, it fits perfectly into your available space. The UC Series from Winterhalter impresses with its intuitive controls, economical operation and excellent cost-effectiveness. Its mission is sparkling glasses, clean dishes, and impeccable cutlery.
The idea behind it: to meet all your wishes and requirements. Whatever industry you work in. Wherever you are in the world. An all-in-one system. But configurable in a way that results in a customised solution. Your dream machine.
Speak directly to our experts!
We want you to be absolutely confident in your decision to choose Winterhalter. Work with one of our experts to find out whether the UC is the right warewashing solution for you. Simply call or email us.
UC SERIES PRODUCT BENEFITS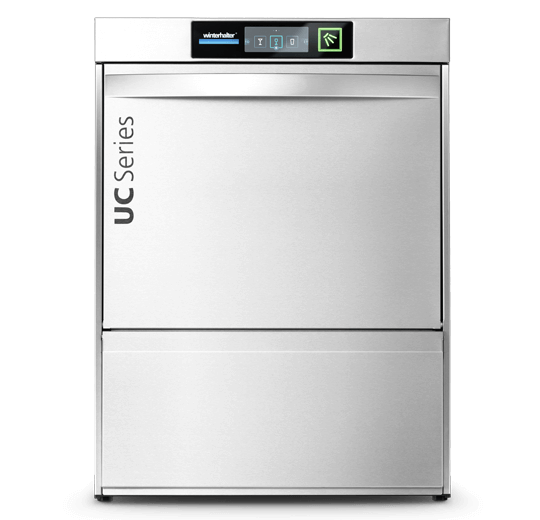 CUSTOMISED SOLUTION
Perfectly adapted to the space available to you and your dishes: the UC is available in sizes S, M, L and XL. There are four different variants for you to choose from: a glass, dish, cutlery and bistro washer. Each of these has up to three standard programmes and numerous equipment options.
ECONOMICAL AND EFFICIENT
Thanks to our innovative technology, we have been able to reduce the consumption of water, energy and chemicals to a minimum – while always ensuring optimal wash results.
USER-FRIENDLY
Ergonomic door handle. Touch screen with pictograms. Start button for 1-button operation with progress display. Operation of the UC is easy and intuitive.
CLEANLINESS AND HYGIENE
Sparkling clean. Hygienically clean. The UC guarantees consistently good wash results. For cleanliness and hygiene of the highest standard.
The objective in developing the UC was a real challenge: it was to deliver perfect results with all types of wash items, cope with any on-site conditions and operate extremely economically. We also managed to make it look good.
UC SERIES PRODUCT FEATURES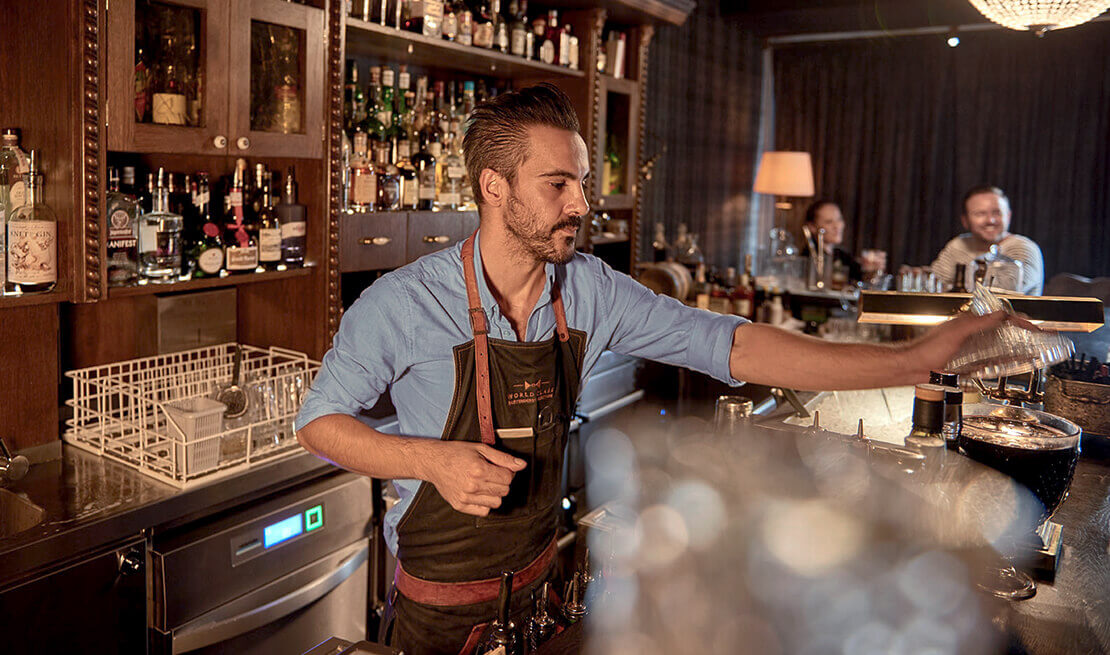 My passion is mixing cocktails – not washing glasses. I need a machine that does that job perfectly. I can rely on my UC 100%!
Find out more
DID YOU KNOW...
the UC is the only undercounter warewasher in which the washing pressure, contact time, temperature and dosing of the chemicals can be set individually to suit your application?
the UC was the first undercounter warewasher with integrated heat recovery?
UNDERCOUNTER WAREWASHER
U50
Assembled in Asia. Made to the highest German quality standards. The professional undercounter warewasher at an attractive price. Compact and reliable.
Find out more
THE WINTERHALTER SYSTEM
Cleanliness and hygiene. Each one of our products plays its part. Together they deliver the perfect wash result. Welcome to the complete Winterhalter system