WATER TREATMENT
WATER
TREATMENT
DEVICES FOR CUTLERY
No deposits. No marks. Perfectly clean cutlery. Sparkling glasses without polishing. Water treatment devices for washing cutlery. From Winterhalter.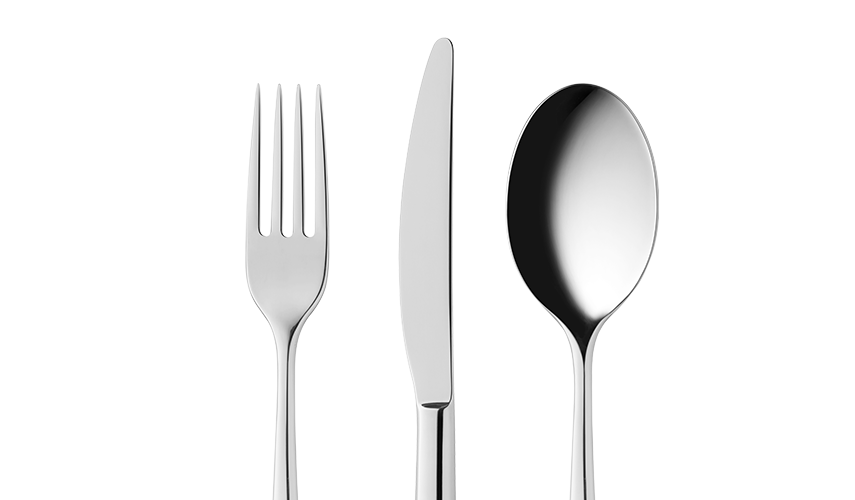 SPARKLING WITHOUT POLISHING.
Knives, forks, spoons. Stainless steel, chrome or silver. Cutlery represents style and food culture. And it can make a positive impression from the outset. If it is perfectly clean and shiny. Winterhalter knows how to achieve this result without any tiresome and time-consuming polishing: with the right water treatment for washing cutlery. The special devices remove salts and minerals from the water so that the detergent and rinse aid can do their job more efficiently. At the same time, they protect the machine from deposits and guarantee a long service life. What's more: they ensure perfectly clean cutlery. Sparkling and brilliantly shiny. Straight from the machine. Ready for laying the table.
THE OPTIMAL CHOICE FOR WASHING CUTLERY
SPEAK DIRECTLY TO OUR EXPERTS!
We want you to achieve a perfect wash result: with a water treatment system that is optimised for the quality of your water. Work with one of our experts to identify which solution is the best for you. Simply call or email us.
Water treatment downloads
THE WINTERHALTER SYSTEM
Cleanliness and hygiene. Each one of our products plays its part. Together they deliver the perfect wash result. Welcome to the complete Winterhalter system