WATER TREATMENT
WATER
TREATMENT
DEVICES
No marks on the dishes. No streaks on the glasses. And no limescale deposits in the machine. Water quality is crucial for this. Winterhalter has the right water treatment.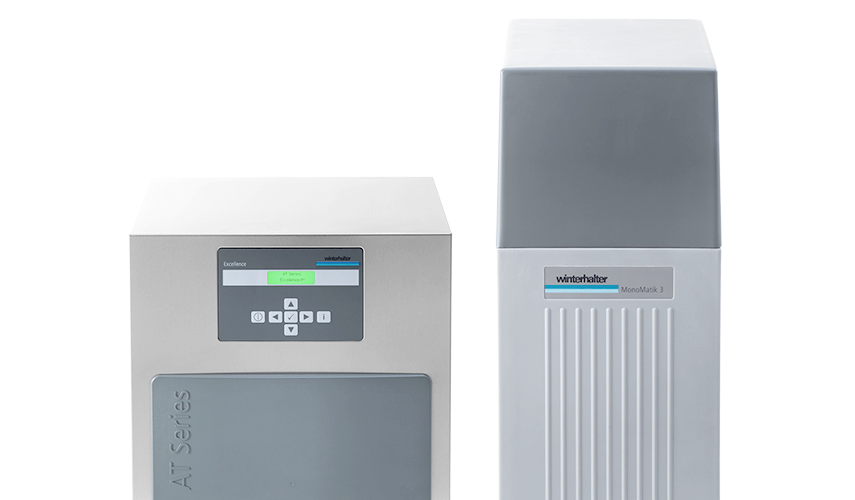 A CLEAR DIFFERENCE.
Gleaming dishes. Shiny cutlery. Sparkling glasses. Straight from the machine. These high standards cannot be met by even the best warewasher and the most effective chemicals on their own. It requires the right water treatment. This is an important component in the complete Winterhalter system: water quality is optimised with water softening, demineralisation and reverse osmosis. The result: a better wash result and less limescale in the machine. It's crystal clear.
SPEAK DIRECTLY TO OUR EXPERTS!
We want you to achieve a perfect wash result: with a water treatment system that is optimised for the quality of your water. Work with one of our experts to identify which solution is the best for you. Simply call or email us.
WINTERHALTER WATER TREATMENT
The most important ingredient in achieving perfect wash results is your water. If there are undesirable substances in the water, the correct water treatment technology is the only way to guarantee the wash result and protect your machine.
---
Water treatment downloads
---
DID YOU KNOW...
bacteria can be transferred from the tea towel to the clean wash items when polishing by hand?
the wash results you can achieve with reverse osmosis eliminate the need for polishing and thus save valuable time and staff costs?
you can protect your warewasher against limescale deposits with a water treatment system and thereby optimise the effectiveness of detergents and rinse aids?
we can analyse your water for you in our laboratory?
THE WINTERHALTER SYSTEM
Cleanliness and hygiene. Each one of our products plays its part. Together they deliver the perfect wash result. Welcome to the complete Winterhalter system