MAINTENANCE
SERVICE CONTRACTS
We manufacture our machines, so we know them inside and out. That's why we're the best option for your service contracts. Outsourcing maintenance and repairs means that you could be doubling the cost of service over the lifetime of the machine. Why rely on anybody else?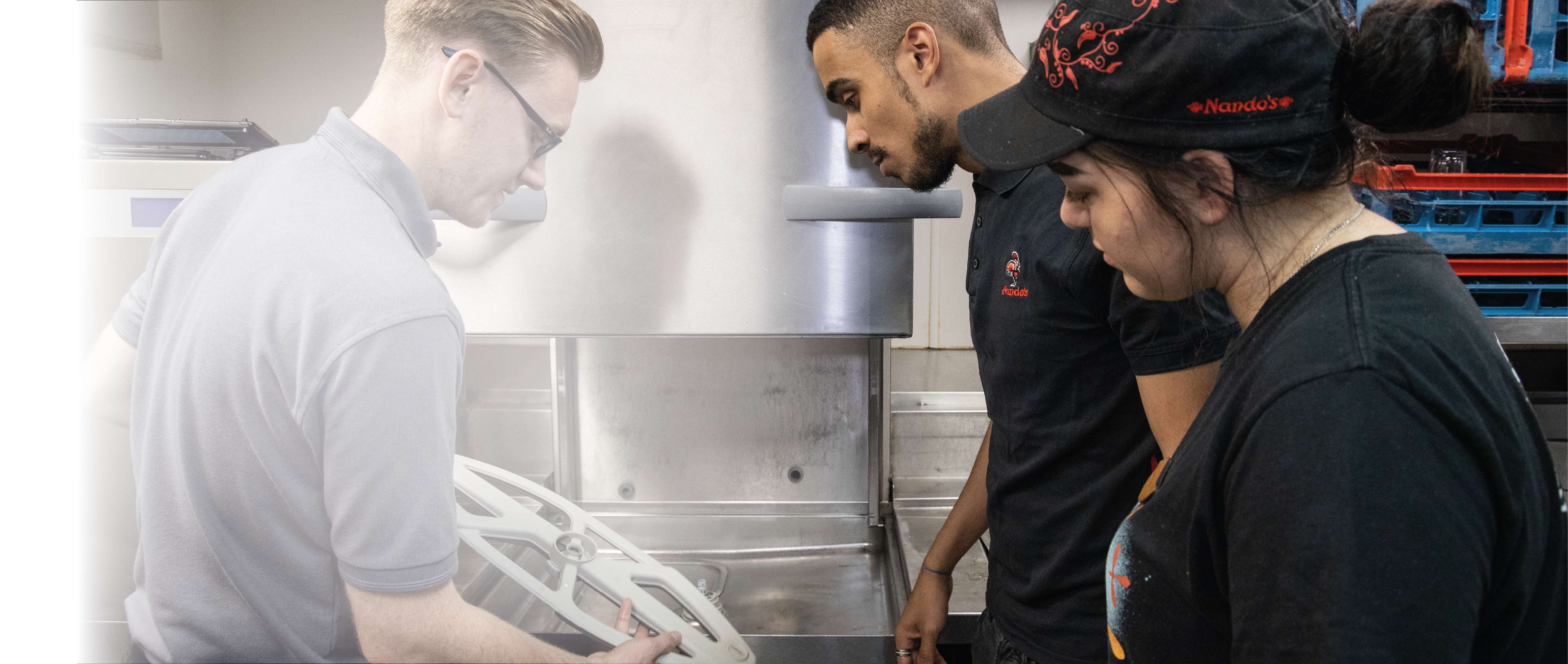 WHAT TO EXPECT
We include regular planned preventative maintenance in our service contracts, which are proven to ensure your machines run better, help save water and energy and of course, last longer. We can schedule this in at a time to suit your business, so you can prevent a machine going down during your busiest period. We only ever use genuine Winterhalter components, the same parts used to build your machine, so you can be sure that you're always receiving the best service.
PREMIUM PLUS
Upfront investment in our premium plus service contract can give you peace of mind, and means the difference between smooth service and having to close due to machine failure.

Ultimately, our service contracts reduce unexpected break-downs, saving you money over the lifetime of your machine. Other services may seem cheaper on face value, but without the expertise provided by Winterhalter technicians and the reliability of our engineering the true costs will be much higher.

Premium Plus contracts include:
Call out. Available 7 days a week;
Labour. Our Technicians care about getting you up and running as quickly as possible;
Parts. Only ever genuine Winterhalter parts;
Two maintenance visits per year.
DO YOU HAVE QUESTIONS ABOUT OUR SERVICE CONTRACTS?

Do you know the impact a machine going down can have on your business? We know that it can affect everything, from initial up-front costs, to replacing staff during a skills shortage. Get a quote today and make sure you've future-proofed your business.