UC SERIES
COMMERCIAL
UNDERCOUNTER
GLASSWASHERS
The Winterhalter commercial undercounter glass washer. Perfect wash results. Sparkling finish.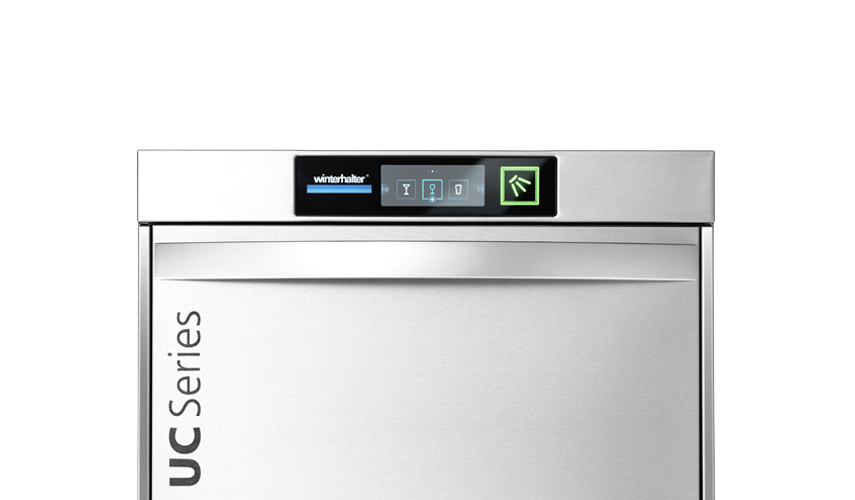 Speak directly to our experts!
We want you to be absolutely confident in your decision to choose Winterhalter. Work with one of our experts to find out whether the UC is the right warewashing solution for you. Simply call or email us.
WHAT IS A COMMERCIAL UNDERCOUNTER GLASSWASHER?
Simply put, the UC Series, or Undercounter, is Winterhalter's range of front-loading glass washers. Commercial undercounter glass washers are specifically designed to handle the finest of glassware and remove impurities from the water to ensure that they're left with a perfect sparkling finish.

Our Commercial Undercounter Glasswashers are simple to use, energy-saving and efficient and come in a range of sizes to suit your kitchen space.
UC SERIES PRODUCT BENEFITS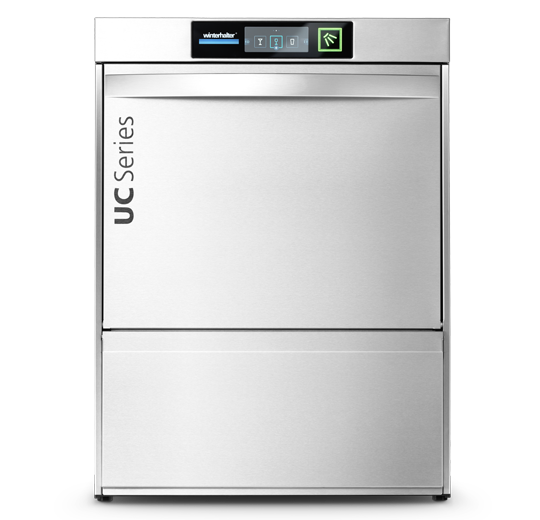 SMART TOUCH DISPLAY
Easy-to-use touch screen menus. Allowing operators to choose wash strength and an array of other features like silent or eco programmes.
REVERSE OSMOSIS*
The process of reverse osmosis purifies the water in your glasswasher. In short, it means that you won't need spend hours to hand-polishing glassware, it will already be sparkling as soon as it leaves the machine.
*Optional extra
COOL MODEL*
Ideal for bars and restaurants, glasses come out cold so they're ready to be used again instantly.

*Optional extra
BOTTLE WASHING*
Turning your glasswasher into a bottle washer couldn't be easier. You have the option to quickly switch out the wash arm for our bottle washing adapter and rack, and you can switch back any time.
*Optional extra
WHAT ELSE CAN THE UC SERIES DO?
Our energy-saving features for the UC Series
THE WINTERHALTER SYSTEM
Cleanliness and hygiene. Each one of our products plays its part. Together they deliver the perfect wash result. Welcome to the complete Winterhalter system