WASH RACKS
RACK ACCESSORIES
Compartments. Drip trays. Rack dollies. The extensive range of accessories for Winterhalter wash racks. Turns every rack into an individual solution.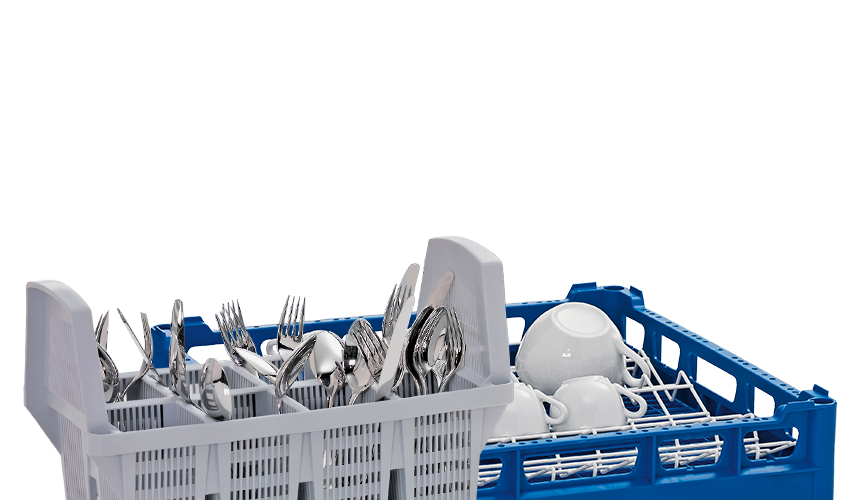 INDIVIDUAL WASH RACK SOLUTIONS
Various wash items. Various applications. Various throughput. Winterhalter has the right wash rack for any industry and any area of application. The special accessories turn it into a completely individual solution. Do you wash long stemmed glasses or equipment such as piping bags? Would you like to position your wash items in racks in a way that saves as much space as possible? Or practically catch draining water? The rack accessories from Winterhalter make this possible. For a perfect washing process.
SPEAK DIRECTLY TO OUR EXPERTS
We would like your washing process to be organised as perfectly as possible: optimised down to the last detail. Work with one of our experts to identify which rack accessories are the ideal match for your wash items and racks. Simply call or email us.
WINTERHALTER WASH RACK ACCESSORIES
THE WINTERHALTER SYSTEM
Cleanliness and hygiene. Each one of our products plays its part. Together they deliver the perfect wash result. Welcome to the complete Winterhalter system