UF SERIES
UTENSIL
WASHERS
The powerful and robust utensil washer. For heavy-duty work. Our washers make it possible.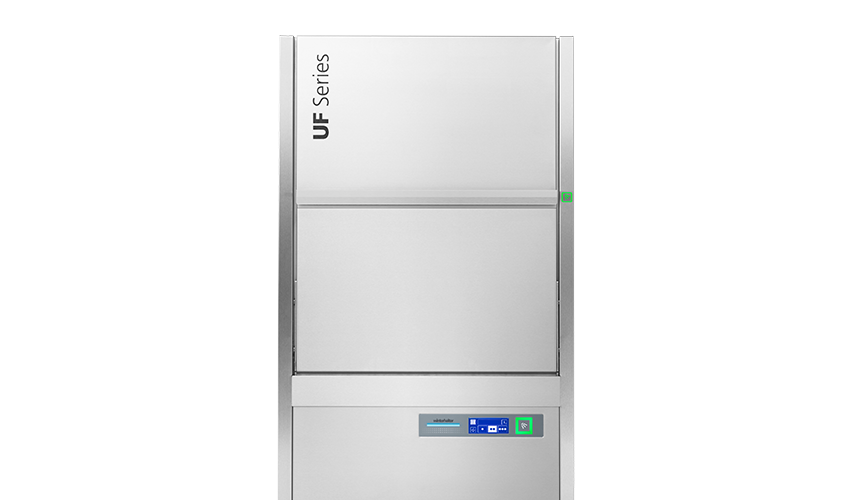 SPEAK DIRECTLY TO OUR EXPERTS!
We want you to be absolutely confident in your decision to choose Winterhalter. Work with one of our experts to find out whether the UF is the right utensilwashing solution for you. Simply call or email us.
FULL POWER.
Our UF series is our range of utensil washers, otherwise known as pot washers. When washing becomes a challenge, the UF series from Winterhalter is in its element. With a robust design, immense power and innovative features, it delivers excellent wash results and maximum hygiene. Suitable for a variety of wash items thanks to a choice of three machine sizes. Are you a baker, butcher or caterer who washes dishes in extreme conditions? The UF series is the machine for you.
UF SERIES PRODUCT BENEFITS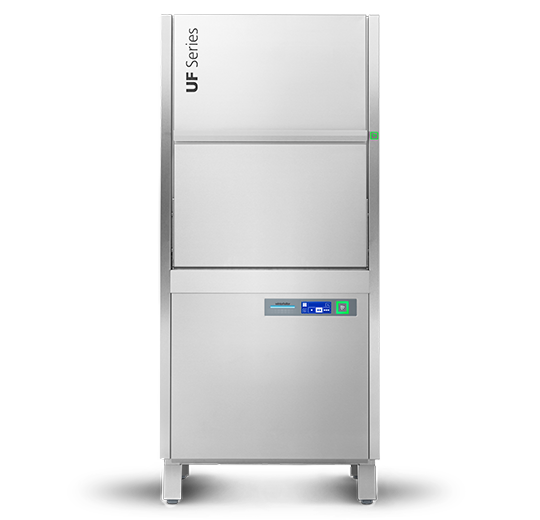 PERFECT WASH RESULTS
Whether it's proteins, starch or grease: the UF deals with even extremely heavy and stubborn soiling. With a high-performance washing system, up to 1 bar of water pressure and a soaking programme, it is perfectly designed for the professional washing of utensils.
HEAT RECOVERY
The UF Series can be fitted with optional integrated energy circulating air heat recovery. This uses the energy from the hot steam to pre-heat the cold inlet water, which can reduce energy consumption and lower operating costs.
COLD WATER PRE-WASH
If you work with proteins and starch, it's important to pre-rinse your utensils to avoid baking on the dirt. The UF Series can do this for you, and remove the need for manual handling.
HYGIENE SAFETY
Wherever food is being worked with, hygiene standards apply. The UF ensures that these are attained: through a well conceived machine interior that is extremely easy to clean.
Our energy-saving features for the UF Series
UTENSIL WASHER
GS 630
Compact. Powerful. Simple operation. The smallest utensil washer in the world. Small but mighty.
Find out more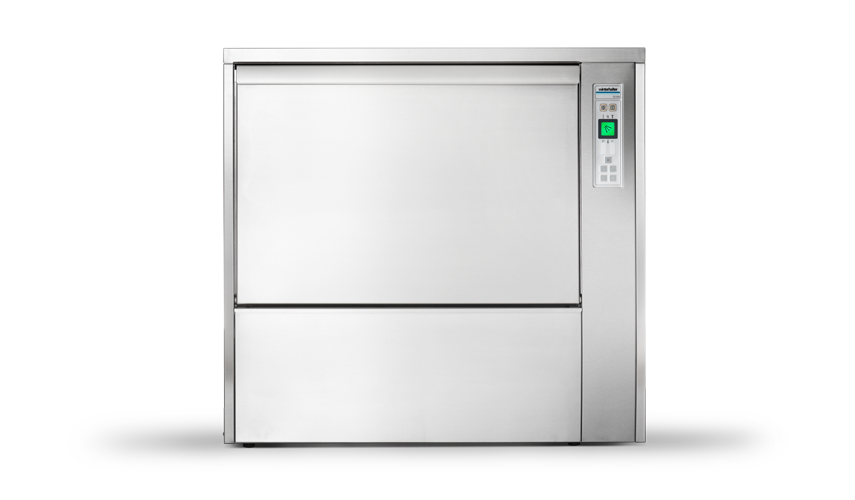 THE WINTERHALTER SYSTEM
Cleanliness and hygiene. Each one of our products plays its part. Together they deliver the perfect wash result. Welcome to the complete Winterhalter system