NO INVESTMENT. ZERO RISK.
PAY PER WASH
Winterhalter boosts commercial warewashing to the next level: the first warewashers you only pay for when you actually use them. That means perfect wash results for everyone − regardless of the available budget, and with maximum flexibility.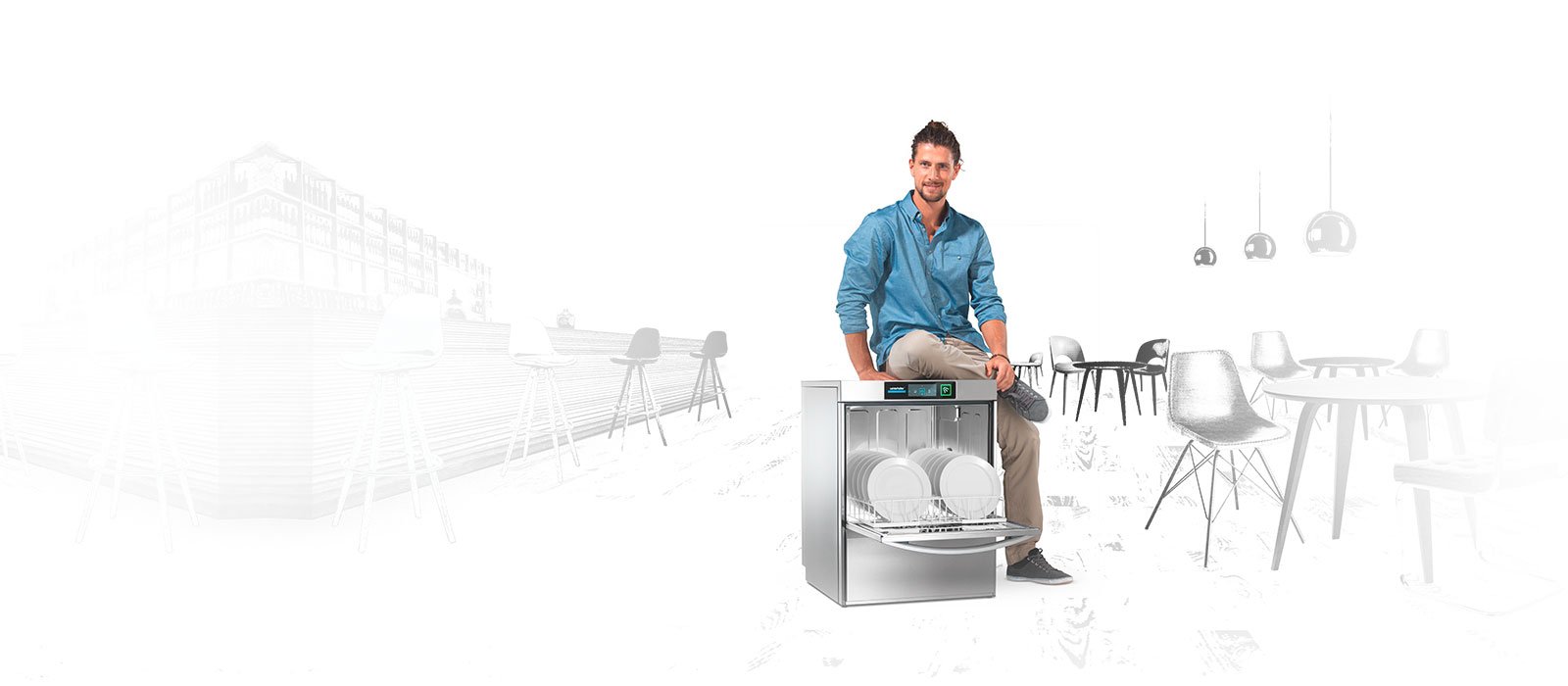 1. No purchase, no renting, no leasing − billing only per wash cycle.
2. One price − all-inclusive: warewasher, chemicals and service.
3. Configure and install the warewasher − with our Winterhalter experts or your specialised dealer.
4. Log in to the PAY PER WASH portal, select the number of wash cycles and simple pay by credit card.
5. Enter the wash code on the machine display and load your wash cycle credit.
6. Wash, wash, wash − and always count on a perfect wash result!
OUR PAY PER WASH MACHINES
---
BUY WASH CODES
Winterhalter brings commercial washing to the next level: the first warewasher where you pay only when the machine is running. This means top washing quality for all – regardless of budget and with maximum flexibility.
Please enter your machine number and load your washing credit.
---
FREQUENTLY ASKED QUESTIONS
Are you interested in PAY PER WASH, or are you already enjoying the advantages of a modern payment model and have a question? Then we might have the answer you need here.
---
UTILISE ALL POSSIBILITIES
Are you convinced by the advantages of PAY PER WASH? Then there′s an important question left: how much does an individual wash cycle cost?
Just use our contact form. We′ll be happy to give you a call back!



AN IDEA AHEAD
The NEXT LEVEL SOLUTIONS from Winterhalter.
Since 1947, time and again Winterhalter has managed to actively shape the field of commercial warewashing and set benchmarks with innovative warewashing solutions. The reason: we want to know exactly how our customers′ world works, what their needs are and how we can best support them. We listen and observe: change in society and changes to the world of work, technical developments and the possibilities presented by them. In short: we work intensively today on what will be heading our customers′ way tomorrow and beyond. You can see what these solutions look like with our NEXT LEVEL SOLUTIONS.
Do you want to increase your operational safety, optimise the cleaning process and design your whole workflow more efficiently? Discover another NEXT LEVEL SOLUTION from Winterhalter: CONNECTED WASH.

More info