CATERING INDUSTRY
CASUAL DINING
A fast food restaurant. Ordering and payment at the counter. Self-service on trays. Trolleys for dirty dishes and sorting stations. In a fast food restaurant, everything is perfectly organised. And optimised for speed. Including the warewashing system.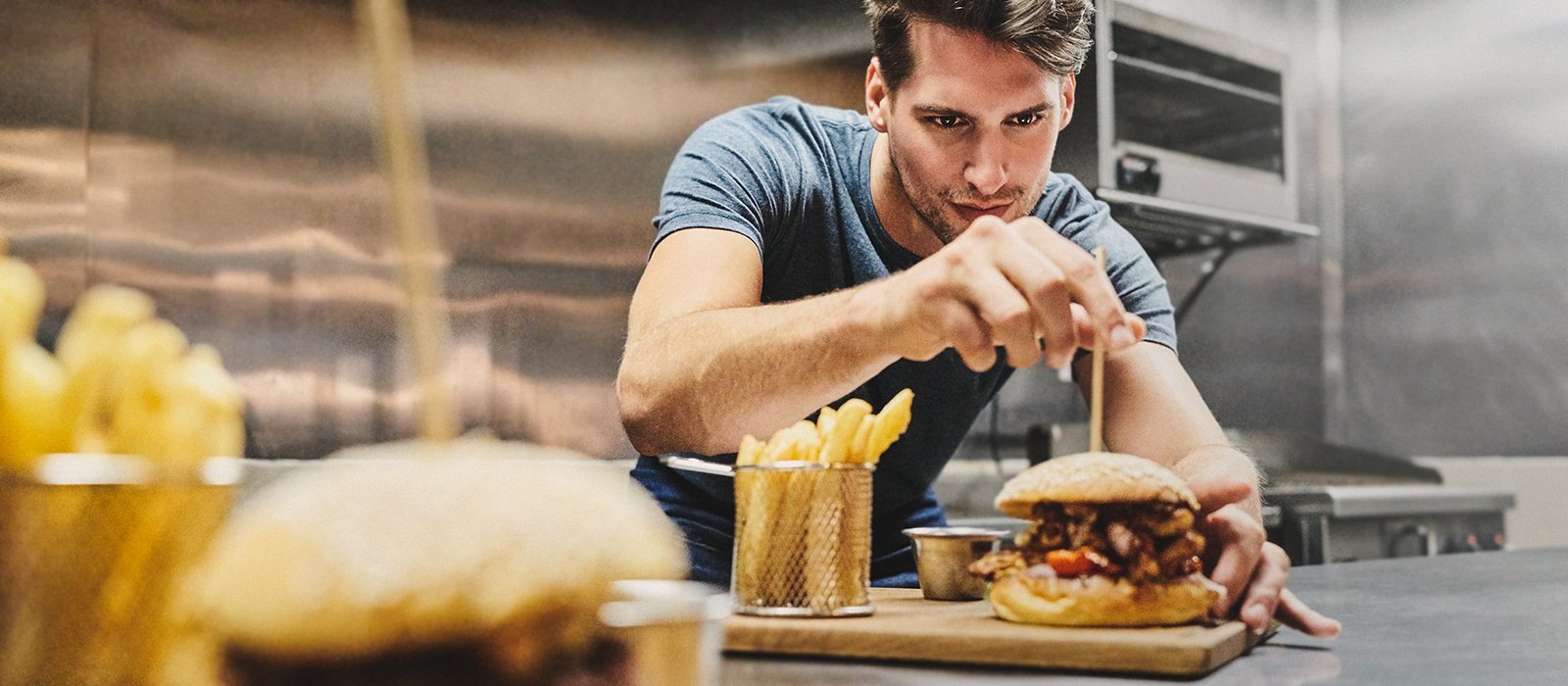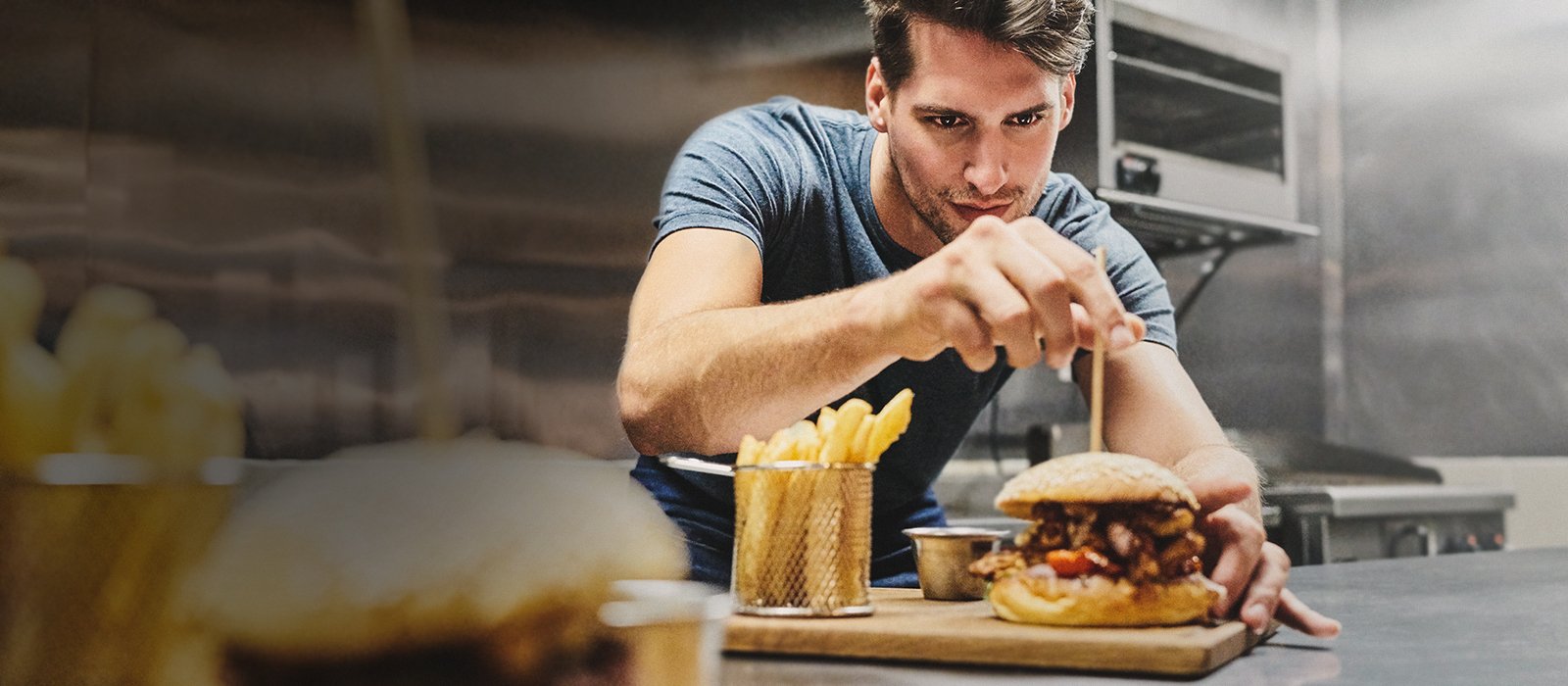 IT HAS TO BE FAST.
Fast food. Franchise or branch. Specialising in burgers or steaks. Chicken or fish. Pizza or sandwiches. Vegan or street food. There are a wide variety of food concepts out there. In all cases: it has to be fast. And dirty dishes or utensils are created just as quickly. Collected by hand, by trolley or at a sorting station.
This means an endless line of trays. Plates, cutlery and glasses. Of course, the wide range of utensils used for food preparation. When it comes to commercial washing, the requirements of chain and casual dining restaurants are very specific. They need a warewashing system that is flexible and precisely adapted to their offering.
Site support is also critical. Speed of service and repair. Not only responding quickly, but fixing first time. Advising, informing and guiding. Fully trained and knowledgeable engineers. Training and optimising the use of the warewasher.
PRODUCT RECOMMENDATIONS FAST FOOD RESTAURANTS