UC SERIES
COMMERCIAL
UNDERCOUNTER
DISHWASHERS
The Winterhalter commercial undercounter dishwasher. Compact. Dependable.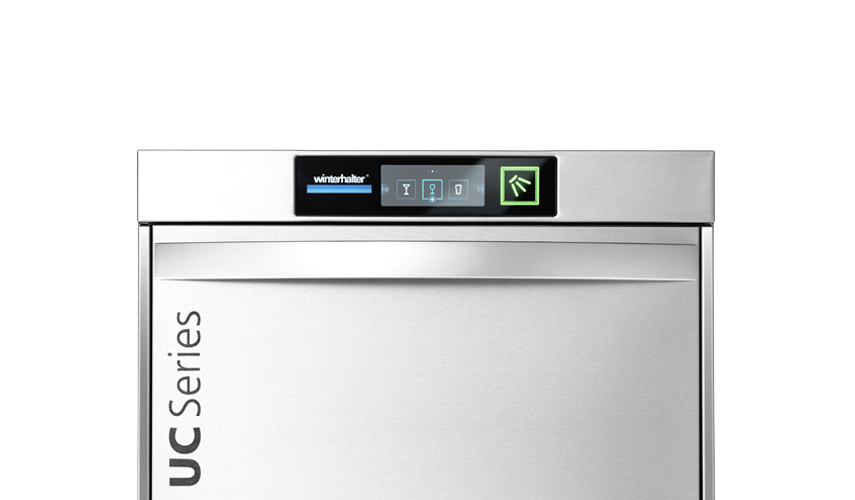 Speak directly to our experts!
We want you to be absolutely confident in your decision to choose Winterhalter. Work with one of our experts to find out whether the commercial undercounter dishwasher is the right dishwashing solution for you. Simply call or email us.
WHY CHOOSE THE COMMERCIAL UNDERCOUNTER DISHWASHER?
This machine is all about reducing downtime to your business and cutting costs. We understand the impact of a machine going down, so the commercial undercounter dishwasher is reliable and designed to last.
It's completely versatile too. The technology inside allows us to adapt the settings to suit the wash items, the water hardness, the ingredients on your menu, or even the language that your staff speak.
This machine will deliver years of top-quality wash results. This is an investment that will keep on giving.
UC SERIES PRODUCT BENEFITS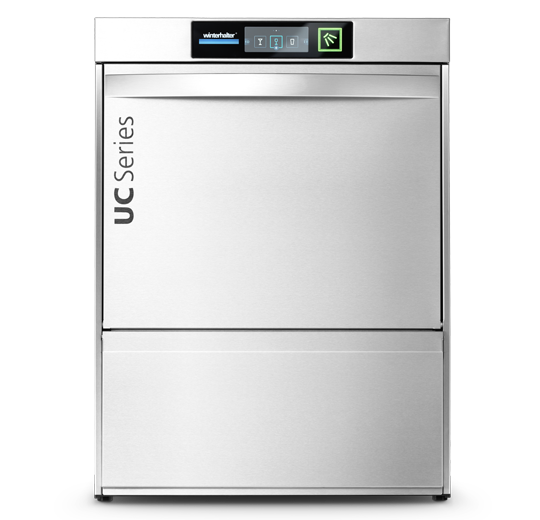 SMART TOUCH DISPLAY
Easy-to-use touch screen menus. Allowing operators to choose wash strength and an array of other features like silent or eco programmes.
CONNECTED WASH
Connected Wash connects the machine to a digital network, allowing remote monitoring that can identify potential issues before they happen.
WATER AND ENERGY SAVING
Flow optimised wash fields give a water saving of up to 25%.

While an optional integrated energy function helps to reduce consumption of energy and water. This lowers running costs and the site's carbon footprint.
SUITED TO YOU
Whatever size you need, and for whatever wash function, the UC has it all.

Available in sizes S, M, L and XL, and available in glass, dish, cutlery, bistro and even bottle washer, the UC Series is designed to be programmed to tackle any type of wash, all while delivering perfect results.
WHAT ELSE CAN THE UC SERIES DO?
Our energy-saving features for the UC Series
UC SERIES PRODUCT FEATURES
THE WINTERHALTER SYSTEM
Cleanliness and hygiene. Each one of our products plays its part. Together they deliver the perfect wash result. Welcome to the complete Winterhalter system