UTENSIL WASHER
GS 630
Compact. Powerful. Simple operation. The smallest utensil washer in the world. Small but mighty.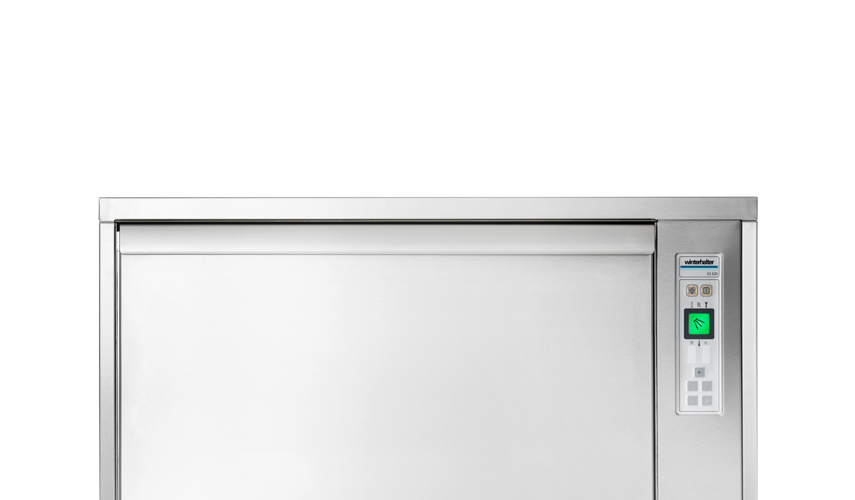 SPEAK DIRECTLY TO OUR EXPERTS!
We want you to be absolutely confident in your decision to choose Winterhalter. Work with one of our experts to find out whether the GS 630 is the right utensilwashing solution for you. Simply call or email us.
SMALL WITHOUT COMPROMISES
Small kitchens with cramped counters and limited space need professional solutions without compromises. Our GS 630 Undercounter Utensil Washer, otherwise known as a pot washer, is the smallest utensil washer in the world. It can easily squeeze into the smallest spaces but still delivers Winterhalter quality results. Whether you're washing trays, baking sheets, pots, pans, or even crockery and cutlery, the GS 630 can handle it. Why rely on anybody else?
PRODUCT BENEFITS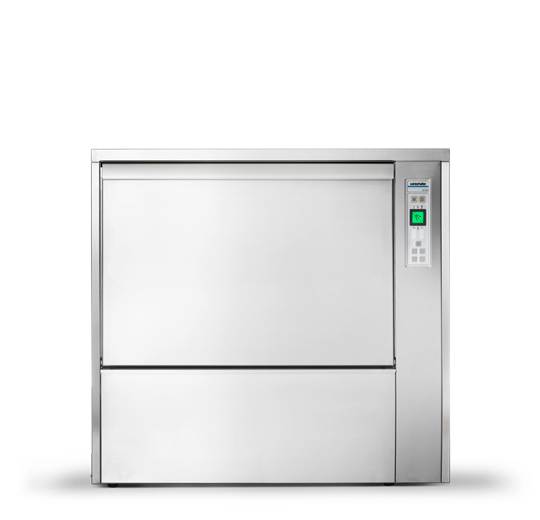 COMPACT
Perfectly compact and can fit under any worktop. The GS 630 is small, but mighty.
SELF-CLEANING
Maintaining your machine can ensure years of use. Thankfully the GS 630 can take some of the work of your hands, with it's simple one-button self-cleaning programme. The drain pump takes away any residual water left over and can prevent unwanted odours.
SIMPLE TO USE
Start button with 1-button operation. Self-explanatory and colour-coded. Display of temperatures and fill levels. Operating the GS 630 is easy and safe.
COLD WATER PRE-WASH
If you work with proteins and starch, it's important to pre-rinse your utensils to avoid baking on the dirt. The GS 630 can do this for you, and remove all the need for manual handling.
THE WINTERHALTER SYSTEM
Cleanliness and hygiene. Each one of our products plays its part. Together they deliver the perfect wash result. Welcome to the complete Winterhalter system