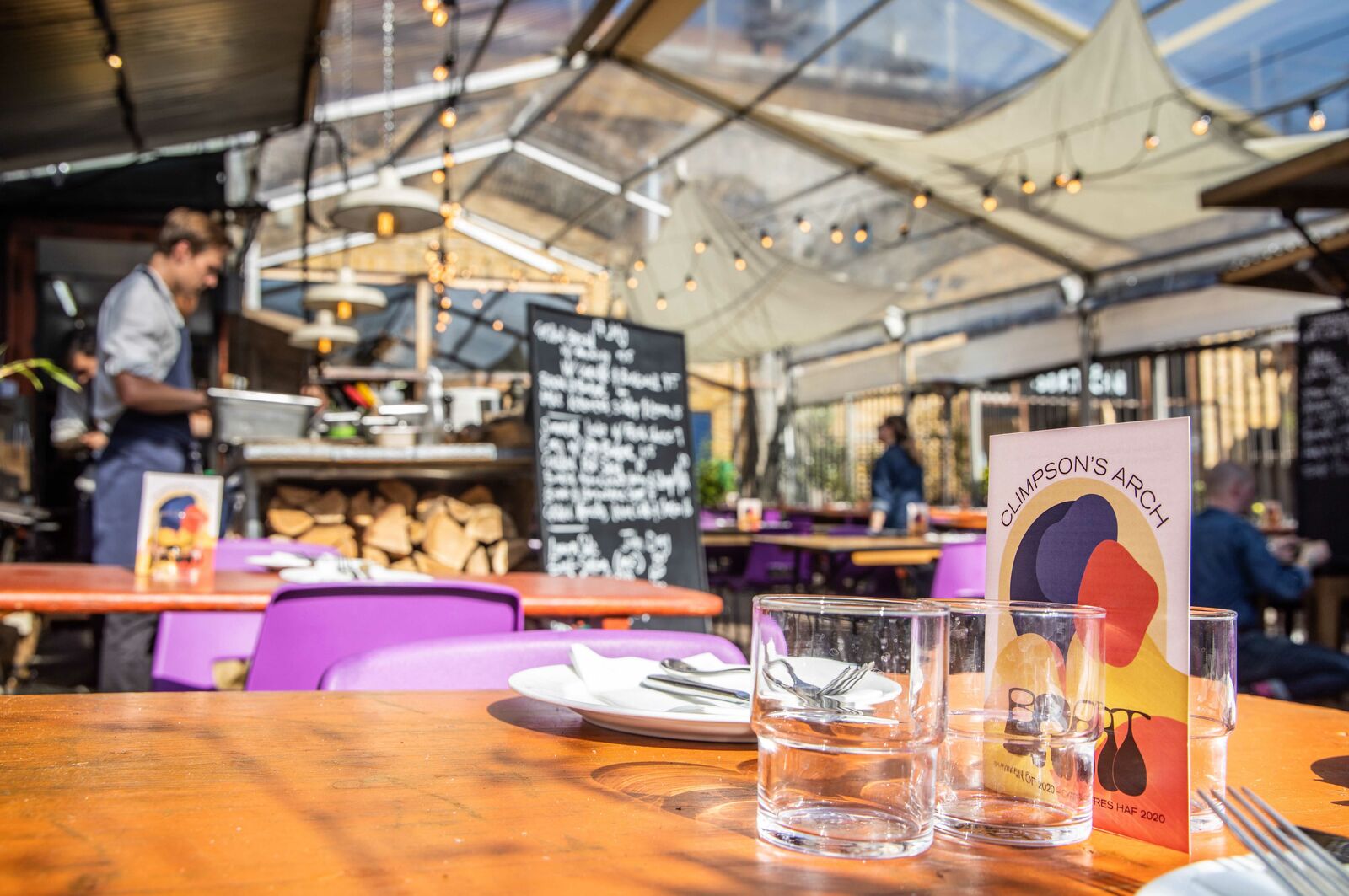 Acclaimed London restaurant's new venture uses Pay Per Wash equipment to beat the post lockdown odds
The Covid-19 crisis has forced restaurants to take drastic measures in order to survive. With social distancing requirements reducing the amount of customers that can be served at any one time and an increased focus on hygiene, many businesses are having to think big and come up with bold new strategies.
Nobody knows this better than Brian Hannon, co-founder and director of Super 8 Restaurants. The group owns three of London's best eateries, The Smoking Goat, Brat and Kiln. Equipment from Winterhalter is installed in each location. "Our team love them," says Brian. "They're simple to use, but the results are always outstanding."
As lockdown began to ease at the beginning of July, he was faced with having to cut the capacity of the restaurants by 50%. "We employ 135 people," says Brian, "and we were facing the possibility of having to let some of them go, which we really didn't want to do as they're a great team. So we started looking for ways to keep the staff not required at our restaurants employed."
Brian began searching for an outdoor space suitable for use as a restaurant. After reaching out to one of London's most renowned speciality coffee roasters, Climpson's and Sons, they arranged to open a pop-up on the outdoor space at Climpson's Arch cafe in London Fields, Hackney for three months, serving the menu from Brat. They worked with Advance Catering to specify and install the new operation. "Advance were fantastic," says Brian. "We wouldn't have been able to get up and running on such a tight schedule without them."
The new pop-up is based underneath a railway arch, and has plenty of space outside for safe, socially distanced dining. "It's an amazing space, in one of the busiest and coolest neighbourhoods in London," explains Brian. "We have a maximum of 50 diners at once here. On the weekdays that's working out at about 150 covers a day, but at the weekend it's over 200. The menu offers many of the classic dishes from Brat, including whole turbot and our amazing Cornish beef."
Winterhalter was the obvious choice for the new location's washing needs. "We have them in our existing restaurants, so the staff already know how to use them which makes it easier for us to hit the ground running," says Brian.
Two undercounter models were chosen for Brat at Climpson's Arch, one for dishes and one for glasses. As well as the staff's familiarity with Winterhalter, the fact that the range is hygienically certified was very important. "Knowing that the Winterhalters are powerful enough to kill virtually all germs makes them a key part of reaching the higher standards for cleanliness required now," says Brian.
As with any start-up, keeping the costs down was very important. To this end, Brian took advantage of Winterhalter's Pay Per Wash contract. This is a no risk, no money up front option that includes not only the dishwasher, but all chemicals and consumables as well as a comprehensive service and support package. Operators only pay when the equipment is operational, helping to reduce costs and eliminate the upfront costs.
"Pay Per Wash is fantastic value," says Brian. "It means we can use the same best-in-class equipment that our staff already know and trust, without the initial outlay.
"Pay Per Wash is also very easy to use, you just log on to the portal and buy the wash cycles you need and it's ready to go immediately."
Pay Per Wash is one of Winterhalter's latest innovations, but the company is not resting on its laurels. The company has been working hard to further improve its range of chemicals, and Brian is impressed. "We were offered the chance to trial the new Winterhalter chemicals and they've knocked my socks off," he says. "The range is going to be another huge step change when it's launched, Winterhalter is raising the standard again!"
Pay Per Wash is designed to be flexible in order to help businesses adapt to changing circumstances. "Initially we're looking at a three month residency here," says Brian, "but if we decide that we need the equipment for longer, we can easily extend the term, or even buy the machines outright."
Pay Per Wash uses Winterhalter's networking technology, called Connected Wash. This records all the operating data and allows it to be accessed easily by managers and service providers. "Connected Wash is really useful," says Brian. "It lets us keep full accurate records of each wash, as well as helping to identify issues and get them fixed quickly. With the standards we're working to, we need the equipment to be working at peak efficiency all the time, and Connected Wash really helps with this."
The pop-up at Climpson's Arch only took two weeks to set up, and already looks to be a huge success. "We're fully booked up for the three months, to the extent that we are very likely to be employing extra people – as far as we know we're the only restaurant group currently doing this, which is great news!"