Back to Overview
BUNZL LOCKHART NAMES WINTERHALTER AND CLASSEQ AS HEAVY EQUIPMENT SUPPLIER OF THE YEAR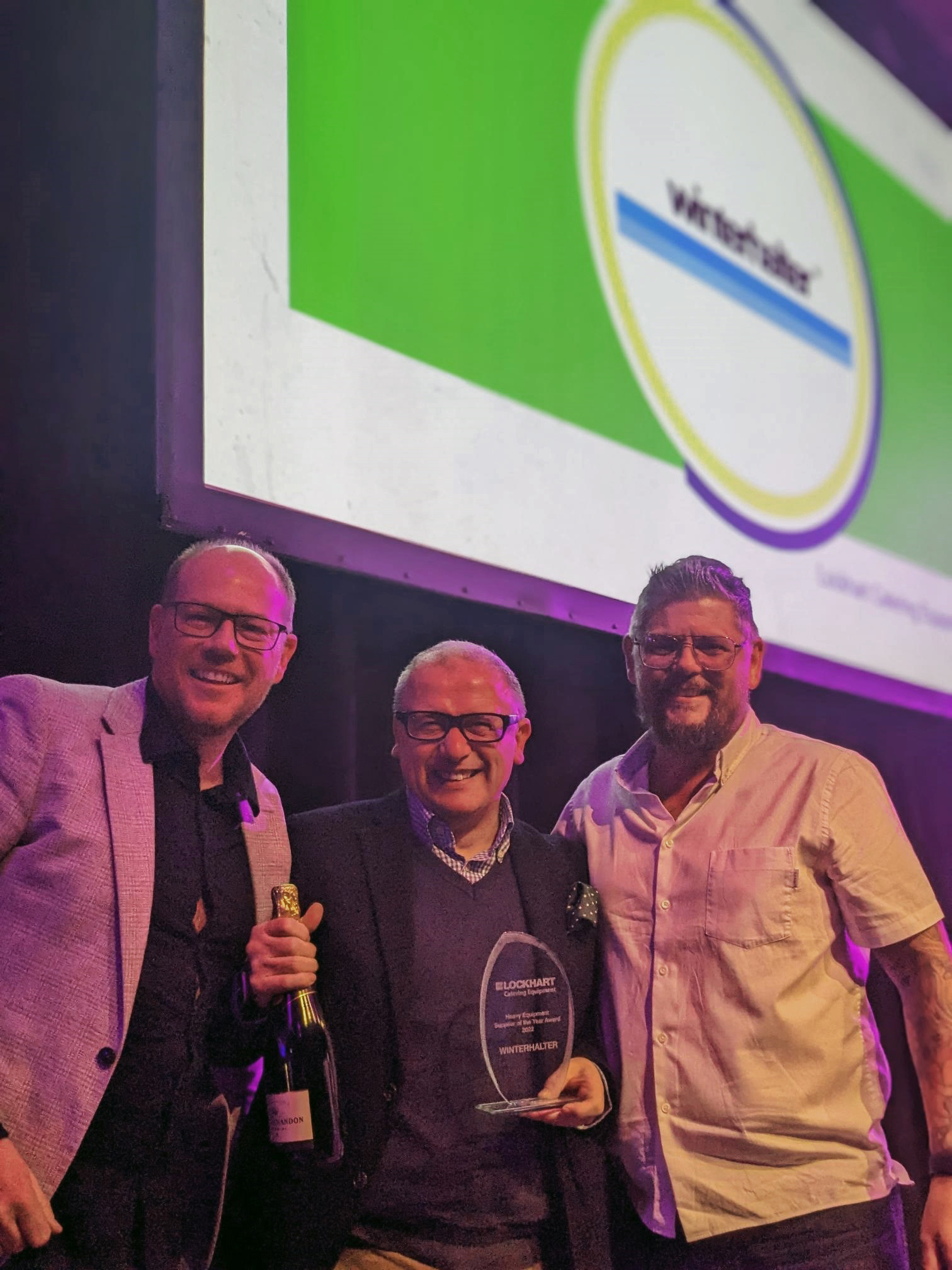 Warewashing team wins top gong for "Best in class and innovation in product development"
Warewashing specialist Winterhalter and sister company Classeq were named Heavy equipment Supplier of the Year at the recent Bunzl Lockhart annual supplier conference. The award is voted for by the Bunzl Lockhart team and Winterhalter was up against the top foodservice equipment manufacturers from every equipment category.
Awarding the prize, Iain Hicks, Purchasing Director at Bunzl Lockhart, said, "As Bunzl Lockhart's strategic supply partner for warewashing, it is with great pleasure to announce Winterhalter as our 2022 Heavy Equipment supplier of the year.
"The Winterhalter and Classeq teams have provided excellent support. As a business, we strive to offer our customers both best in class and innovation in product development to support our key values. Team Winterhalter has continued to demonstrate a high level of support to reach our targets. Congratulations and thank you."
Stephen Kinkead, managing director of Winterhalter UK, accepted the award and said, "This is such a special award, especially since it's voted for by the guys we work with. It is wonderful recognition of the support and help offered by the Winterhalter and Classeq teams to our business partners. Well done to them and huge thanks to Bunzl Lockhart!"
The picture shows Stephen Kinkead, centre, with Bunzl Lockhart Interim Project Support Director Simon Pointon on left and Managing Director Mark Lombard on right.