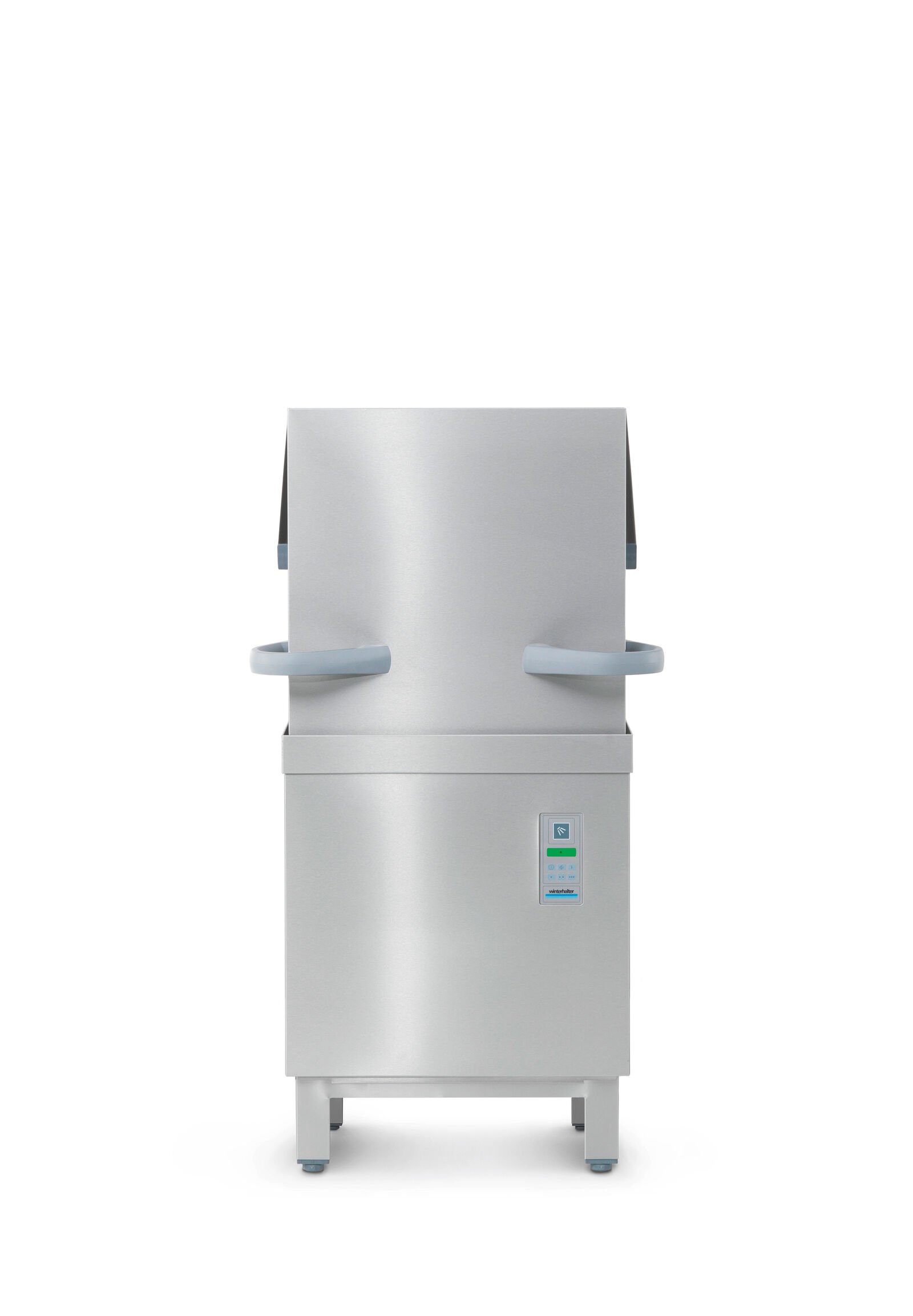 Winterhalter backs care homes with free on-site analysis to enhance dishwasher hygiene
Market leading dishwasher manufacturer Winterhalter is offering care homes a free water and cleaning chemicalsanalysis, designed to help them improve hygiene by getting the right combination of chemicals, water and machine. The offer celebrates Winterhalter becoming a Premier Partner of the NACC.

"Care homes are increasingly important for us," says Paul Crowley, marketing manager of Winterhalter UK. "We've seen a dramatic increase in interest from the sector, with operators focusing on health and safety. Warewashing plays a key role in ensuring the highest hygiene standards, so, as part of joining the NACC, we've developed products and initiatives designed to help care home operators who are looking to upgrade their dish, glass and utensil washing facilities."

Achieving the highest hygiene standards isn't only a matter of getting the right machine. Also essential are the right cleaning chemicals and the right dosage, whichdepends to a large extent on the quality of the mains water. That's why Winterhalter is offering care homes the free water and chemicals analysis, including a titration test. This will establish the site's water composition and allows Winterhalter's experts to determine what the dosage should be to achieve best results, depending on the user's chosen cleaning chemicals. They may also recommend changing the type of chemical, to better suit the water.

As part of the survey, the Winterhalter technician will also check over the current warewashing facilities and offer advice on improving the system's performance – even if the machine is not a Winterhalter.

When it comes to installing a quality dishwasher, a key issue for many care homes is the cost. Winterhalter has come up with an innovative solution with its Pay Per Wash scheme. This means a care home can get a Winterhalter machine with no upfront cost or capital outlay. They simply pay as they wash. The cost of each wash will depend on usage and the size of the machine but, for example, a medium sized pass through kitchen dishwasher would cost from 50p per wash cycle for a busy site. The cost covers not only the use of the dishwasher, but also the cleaning chemicals and the machine's servicing requirements.

One of Winterhalter's key recent product launches for care homes was the PT500. This passthrough hood machine was designed specifically for operators looking for the best quality results, but who are operating on tight budgets. Essentially a stripped down version of a standard Winterhalter, it delivers the power and cleaning that users expect from a top quality machine, but without some of the bells and whistles – which allows the company to offer it at a very competitive price. It's also very easy to operate.