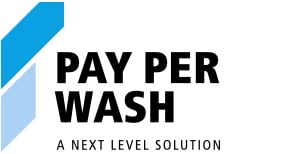 It's pretty clear by now that 2020 will go down in history as one of the strangest years ever. The Covid-19 pandemic and the lockdown have already changed how we live and work and this process will doubtless continue as we look for ways to adjust to what will be the new normal for the foreseeable future.
Dishwashers and glass washers are key pieces of equipment in commercial kitchens and bars but there's no denying that they can be a big investment, and in uncertain times one that some may not be willing to make. Winterhalter's Pay Per Wash initiative allows companies to harness the benefits a quality warewasher without any upfront cost. It could well be the ideal financial solution for many hospitality businesses as they rebuild after lockdown.
Pay Per Wash is a no-risk, no investment option that provides businesses with a Winterhalter along with all chemicals and consumables required, as well as a comprehensive service package for the machine. So it covers everything, Users only pay when the machine is operational, so it costs less during quieter times. Indeed, if you're not using the warewasher, it costs you nothing. The Pay Per Wash contract is flexible, so if a larger machine is required then it can be swapped immediately. If circumstances change and it's no longer required, Winterhalter can easily take it away, with no penalties. On the other hand, if business really takes off then you can buy the Winterhalter outright – and the company will make an allowance for the payments you're already made to reduce the price.
Pay Per Wash works by using Winterhalter's Connected Wash technology, which links machines to the internet. The operator selects their required number of wash cycles and prepays using a credit card and an online portal. The portal generates a wash code which the operator enters directly into the dishwasher or glass washer. They can start washing straight away.
Since Pay Per Wash allows operators to harness the cleaning power of Winterhalter equipment without the initial capital outlay, it reduces their financial exposure, and they only pay when the machine is used. It's available for a selection of machines across Winterhalter's range, including undercounter and passthrough units, making it suitable for most sizes of business. The cost of Pay Per Wash varies depending on the size and version of the machine, along with its anticipated usage. For example, a large passthrough machine doing thirty washes a day would be around 39p every cycle.
With the economic climate in a particularly volatile state and many businesses looking for ways to optimise and streamline their working processes, taking advantage of innovative solutions like Winterhalter's Pay Per Wash is proving to be a popular choice. To find out more visit Winterhalter's website.
Click here for more on Pay Per Wash