Back to Overview
PERFECTLY CLEANED PLASTIC CUPS: WINTERHALTER'S WASHING AND DRYING SYSTEM AT HCA FORUM 2022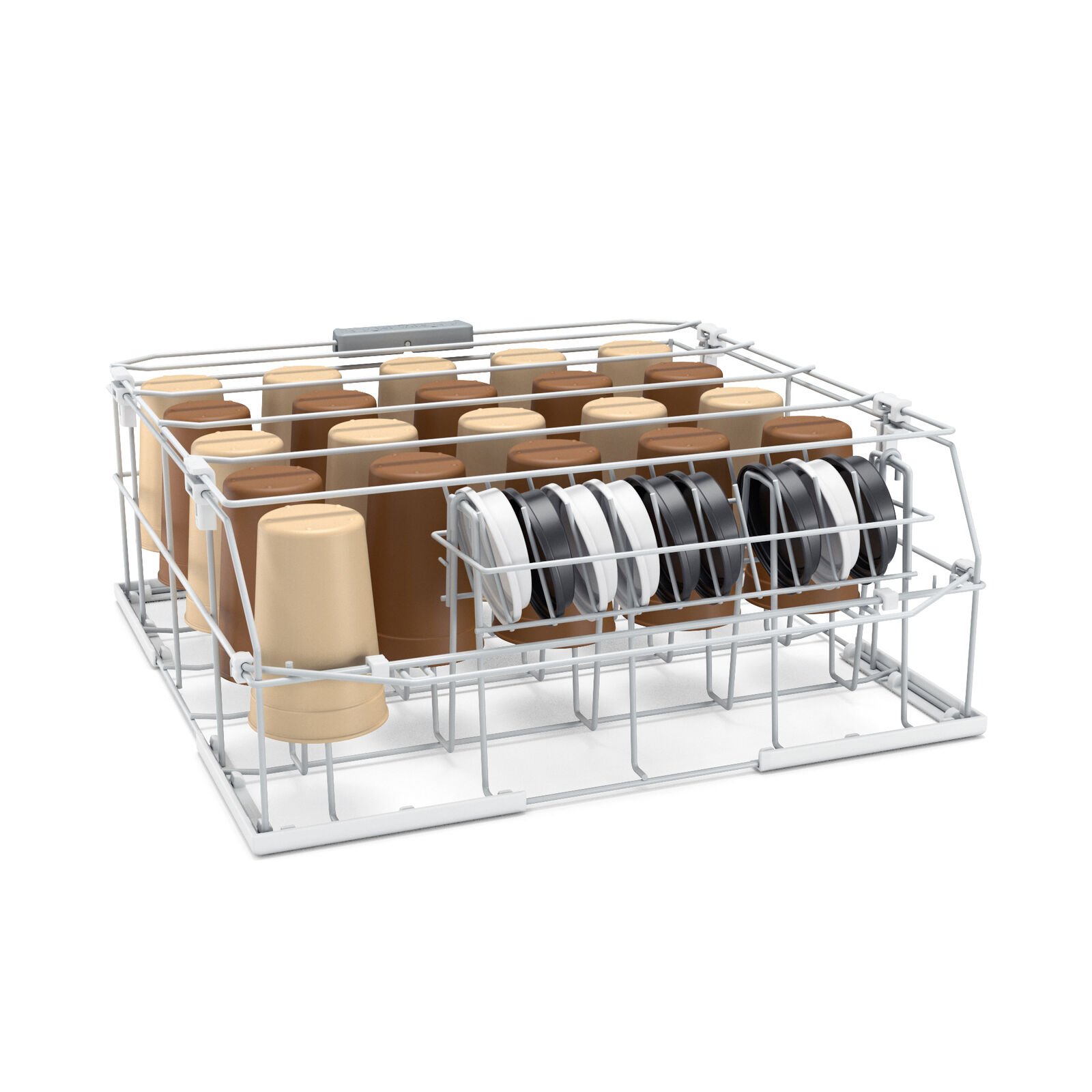 Machine, rack and chemicals solve the reuseable plastic cups conundrum
Stand 70, HCA Forum, ACC Liverpool, 30-31 March 2022
Hospitals using reuseable plastic cups find that washing and drying them can be a real problem. In conventional dishwashers, many of the cups get tipped over and filled with wash water, or have to be hand washed – and whatever happens, they take ages to dry. At the HCA Forum Winterhalter will reveal its solution, which delivers hygienically clean cups that are dry enough to be stacked or reused right away.
Winterhalter's plastic cups system is based around three elements: the right machine program, the right rack and the right rinse aid. The machine program has parameters (temperature, pressure and time) set to achieve perfect results with plastic. The special rack features a bracket that holds the cups in place, so they can't flip. There's a separate insert to hold and clean lids, too. The rinse aid is specially formulated to make water run off the plastic, so it dries quickly.
The result? Perfectly clean plastic cups, ready to use in minutes. The system will be shown on stand 70, where it will be featured in one of Winterhalter's new PT Workhorse passthrough dishwashers. Launched in 2021, this model features a series of upgrades and innovations that not only reduce energy and water consumption, but also enhance usability and reliability – which is why it's called the PT Workhorse.
Winterhalter's public sector specialists will be on hand throughout the Forum to talk to visitors about the company's latest innovations for hospital catering.