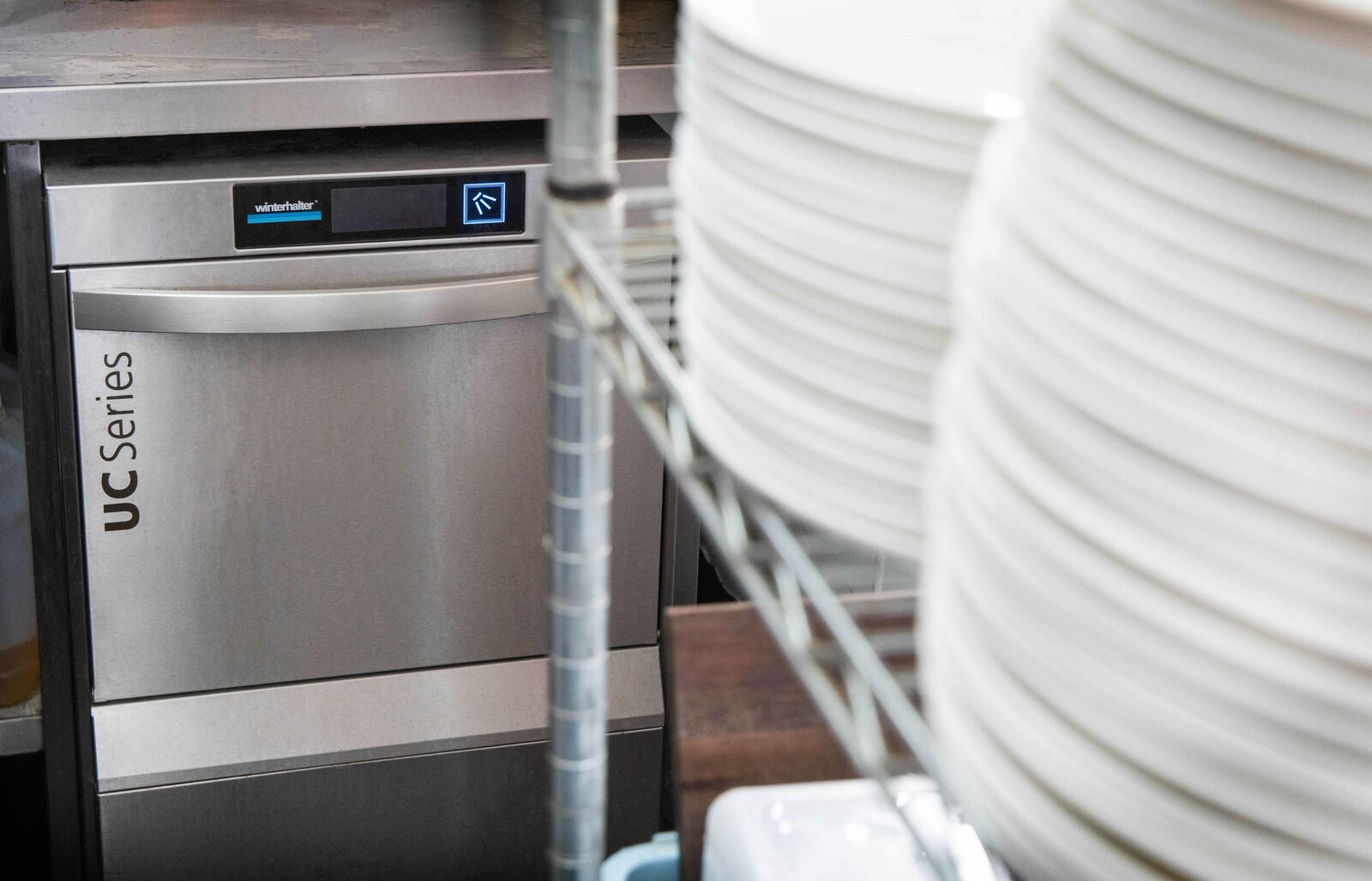 Winterhalter offers updated advice based on experience learned during previous lockdowns
With the government laying out its roadmap out of lockdown many businesses will be restarting their equipment for the first time in months. Winterhalter has updated its advice on how to restart its dishwashers, based on feedback from operators and engineers after previous lockdowns. The advice is designed to help achieve this safely and efficiently, allowing businesses to get ready for reopening.
There are seven steps to the new Winterhalter advice:
Before you turn the machine on:
First check inside the water tank and remove the filters. Check both the tank and the filters for staining or slight corrosion. If there is any, remove it by manual cleaning.
Then, check the softener has salt and top up if required. Check the chemical dispensers and replace any old, leftover chemicals with new.
Once external softeners are filled with salt, they should be switched on for at least 24 hours to allow them to run a regen cycle. Manual softeners need to be regenerated first before using the machine.
If your machine uses a reverse osmosis unit, whether it's an external unit or internally installed, it should have been left with the water and electrical supply on. If this isn't the case, and it's been off for over four weeks, a service call will be required before using the machine.
Make sure all supplies (water, waste, electric) are connected and working, and that the drain hose is in place.
Once these first five steps are complete, you can turn the machine on:
Allow the machine to fill to ready before draining it completely and refilling it.
If any faults appear on the display, try shutting it down, completely isolating it from the electrical system, then switching it on again. If the faults are still there, take appropriate action (e.g. fill the rinse aid dispenser) or, for serious issues, call the service engineer.
"It's essential to make sure your warewasher is in the right condition if it's not been used in a while," says Kieran Lynch, Service Managing Director of Winterhalter UK. "Following these simple steps will ensure it is ready to return to work when you are!"
Winterhalter provides a full support service for any operators experiencing issues with their equipment. If they have any questions or do not feel comfortable about following these steps, then call 01908 359000 and a service representative will be able to assist in the process. Alternatively,, email [email protected]or contact the company via its social media channels.