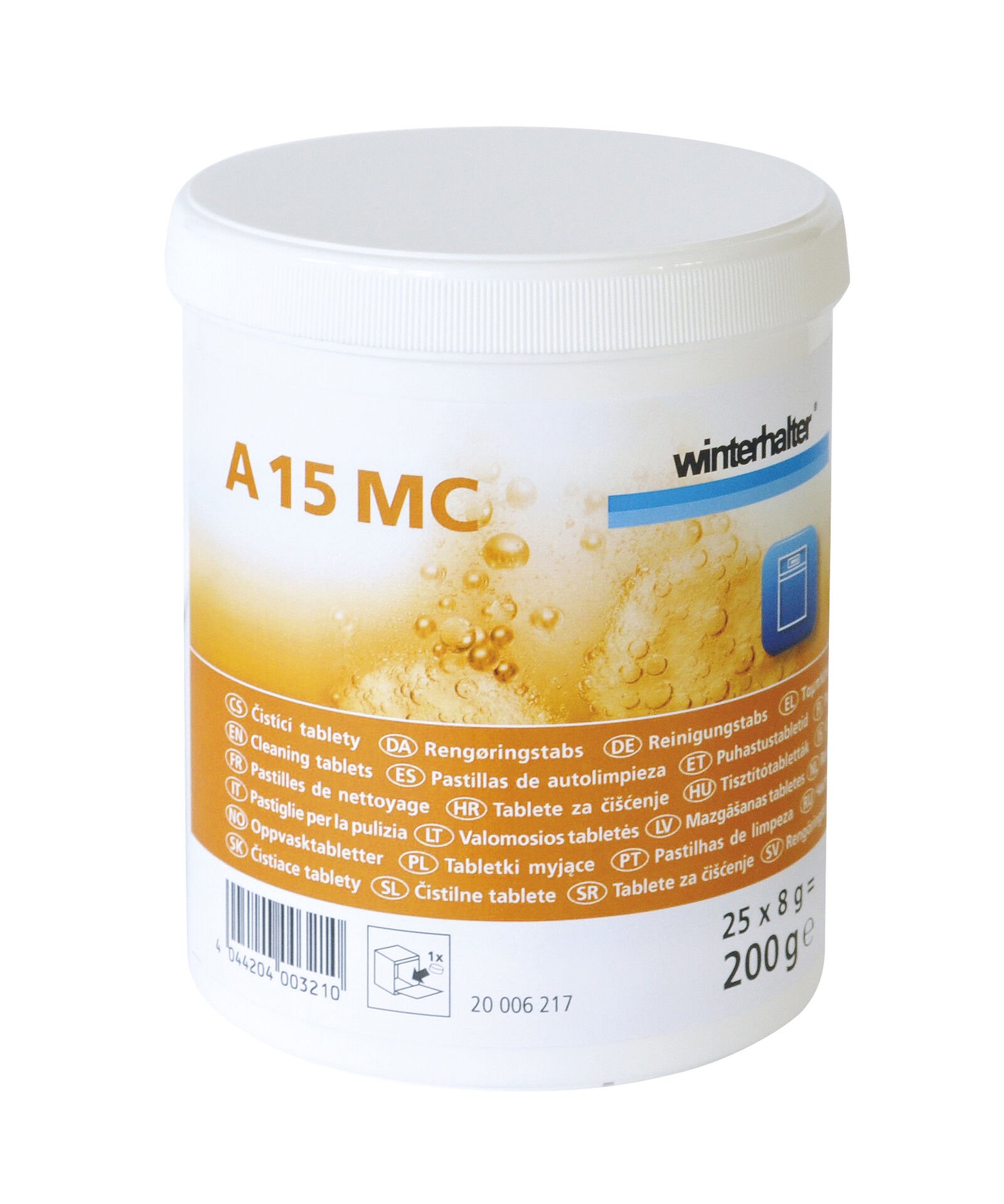 Post lockdown deep cleaning advice from Winterhalter
The stop start nature of the hospitality business during the Covid-19 pandemic is putting amazing pressure on back of house operations especially on the hygiene side of things. Warewashers tend to be taken for granted, but their efficiency and effectiveness are crucial to the success and hygiene credentials of any foodservice operation. However, they do need a bit of tlc when it comes to keeping them fresh.
If a warewasher is left sitting idle for a period of time stagnant water and the tiny mineral deposits that have accumulated in the unit can lead to unpleasant odours and tainting of the wash, as well as potentially damaging the unit. In this instance, even running the self-cleaning program will not ensure complete freshness.
Winterhalter's A 15 MC cleaning tablet gets rid of these deposits, leaving a clean, fresh fragrance. It delivers a new level of hygienic cleaning and, by removing any trace of mineral deposits and limescale, extends the life of the machine. Using the A 15 MC tablet is very simple and effortless: just remove it from its wrapping and pop it in the machine and run the self-cleaning program.
For the UC machines just one tablet is needed, two for the PT machines and two or three for the UF machines. For the larger STR, MTR and MTF machines one tablet is needed per washtank. While the tablet is designed for Winterhalter machines, it is also suitable for other brands.
Going forward, to get the best from warewashers and to maximise hygiene control Winterhalter advises using A 15MC tablets in every self-cleaning cycle. This will ensure the optimum lifespan of the machine. The tablet should only be used in an empty machine on the self-cleaning cycle, it is not suitable for cleaning dishes.