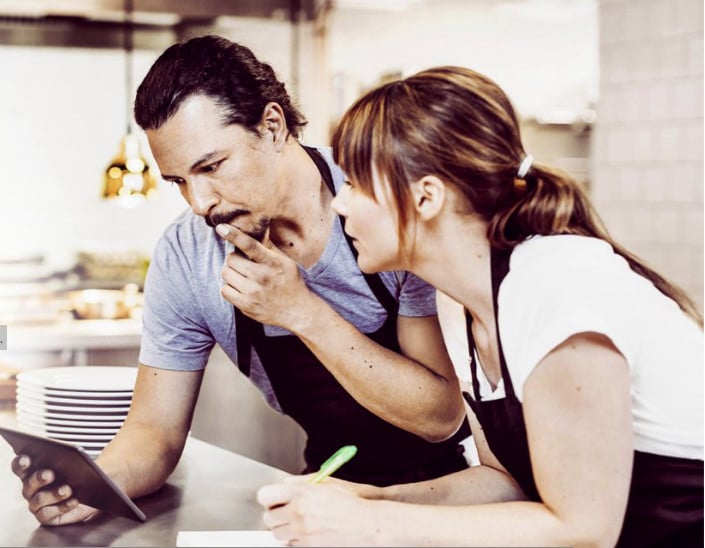 Four-month payment 'holiday' on renting and 0% finance deal
Foodservice operators are facing possibly the toughest ever economic conditions. Covid-19 has not only slashed their business, it's also increased costs due to the extra measures required to meet the new normal. So what happens if, to top it all, they need to purchase a new dishwasher or glass washer? Now market-leading warewasher manufacturer Winterhalter has put together a package of different finance options that won't tie up the budget, releasing money for more important things, such as wages and ingredients. Each one can be tailored to the operator's needs, however high or low the budget. Some of the options include a four-month 'holiday' at their beginning – freeing up cash flow until the business really gets going.
Probably the most flexible scheme is Winterhalter's innovative Pay Per Wash (PPW). There are no upfront costs, it includes the machine, service and chemicals, and there is no fixed contract. Operators simply pay as they wash, topping up credits online or by phone. If they no longer want the machine, Winterhalter will take it away. If they want to change to a bigger or smaller model, it can be arranged. And if they decide to buy it outright, that's OK, too, what's more the PPW payments they've already made are taken into account.
Winterhalter's rental scheme also means there's no upfront cost and the operator knows exactly what the monthly outgoings are going to be. Like PPW it includes chemicals and service. It's also one of the schemes offering a four month holiday at the start of the contract, which can be up to six years, with the option to buy at any time.
For operators who prefer to buy their appliance Winterhalter can offer 0% finance, over as long as 18 months, with the four-month holiday at the start available until the end of October. The company can also offer lease hire and lease purchase agreements.
"In a Covid-19 world, hygiene and safety are paramount – especially in critical areas like warewashing," says Glenn Roberts, sales director at Winterhalter UK. "Installing a quality dish or glass washer, such as a Winterhalter, can guarantee hygiene and safety for your staff and for your customers.
"With this package of different finance options, we believe there's a scheme to suit every business and help them come out of the economic crisis in better shape."
For more information about Winterhalter's finance schemes visit www.winterhalter.com/uk-en/financing/