Back to Overview
WINTERHALTER REFINES INSTALLATION PROCEDURE
Faster and 100% right first time: restructure delivers major benefits.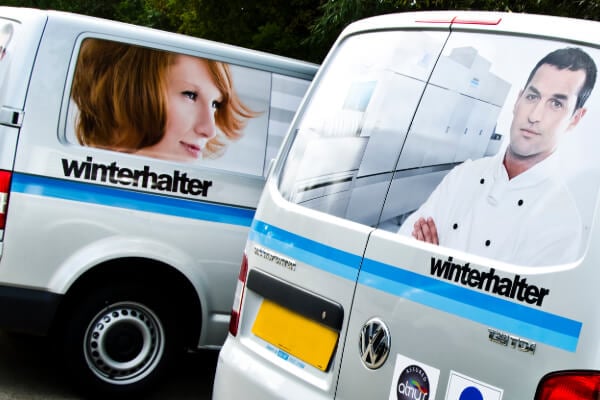 Winterhalter has restructured its service department in order to improve its installation procedures. The restructure will mean that many more engineers will be available to install the market leader's dishwashers and glasswashers, and that the process from order to install is not only faster but also more efficient – with the aim of a 100% 'first time right' rate.
"We have to hold our hands up and admit that the increase in sales over recent years had put a lot of strain on our installation team," says Kieran Lynch, managing director of Winterhalter's service division. "Our customer support has to be as good as the machines we are installing – but to be best in class, we realised we needed to make major changes and investments in the service team."
That investment means that ultimately Winterhalter will have over 90 engineers on the road who are qualified to install the company's machines. The restructure will see the install teams divided into regions, with a new customer support team, using advanced logistics software, ensuring the most efficient and fast installation service. Their target is to install within two days of the order, or less.
"We have initiated a major training programme and we'll be expanding the fleet of vans, to ensure our engineers have everything they need to install the customer's warewasher, without a hitch," says Lynch.
For more complex installations Winterhalter will be creating a new specialist role within the service team. "They'll undertake site surveys and lead the install team," says Lynch.
For those dealers who prefer to carry out the install themselves, Winterhalter will be offering a comprehensive support package, including advanced training, to help them deliver the best possible service to their customers.
CONTACT FOR PRESS ENQUIRIES
We welcome UK press enquiries for Winterhalter. We're happy to provide information relating to our products, service or company.
Tim Morgan