CHEMICALS
DETERGENTS AND
RINSE AIDS FOR CROCKERY
Perfectly washed plates and dishes. Without residues or marks. Sparkling and perfectly clean. Special detergents and rinse aids for washing crockery. From Winterhalter.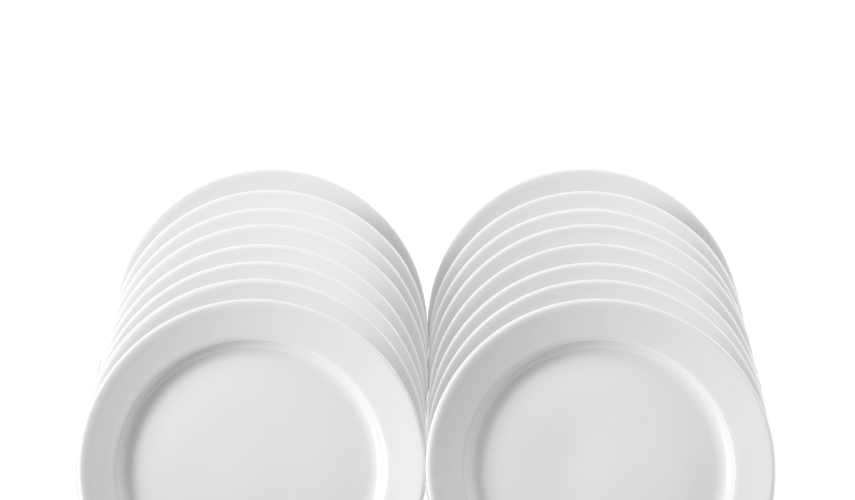 SPECIALLY DESIGNED FOR WASHING CROCKERY.
Plates made of high-quality porcelain. Gleaming white or matt black. No residues or marks. When plates are perfectly clean, they really make an impact. Winterhalter helps you achieve this for your plates: the detergents have been developed for all types of soiling and remove even the most stubborn food residues: grease, starch or protein. The rinse aid ensures fast, streak-free drying. Together they guarantee a perfect wash result.
THE OPTIMAL COMBINATION FOR PLATE WASHING
SPEAK DIRECTLY TO OUR EXPERTS
We want you to achieve the very best wash results by using the optimal chemicals for your application. Whether you are dealing with stubborn starches, decorations or awkward sized or hand made plates. Work with one of our chemical experts to identify the detergent and rinse aid that will clean your dishes perfectly. Simply call or email us.
THE WINTERHALTER SYSTEM
Cleanliness and hygiene. Each one of our products plays its part. Together they deliver the perfect wash result. Welcome to the complete Winterhalter system