CHEMICALS
DETERGENTS AND
RINSE AIDS FOR UTENSILS
Highly effective on protein and grease. Gentle on aluminium and stainless steel. Special detergents and rinse aids for washing utensils. From Winterhalter.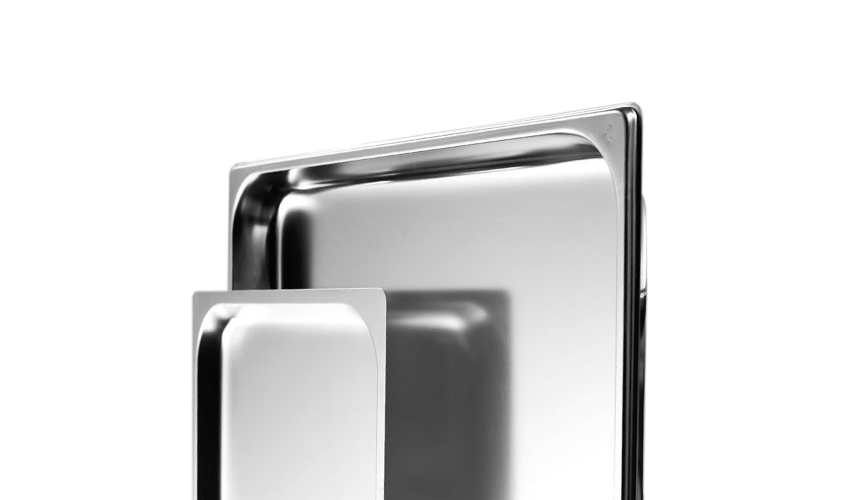 SPECIALLY DESIGNED FOR UTENSIL WASHING.
Remove stubborn residues and burnt-on crusts. Cut through proteins and grease without fail. Winterhalter has developed special detergents and rinse aids for these demands: they are designed for particularly dirty utensils and work equipment – especially in bakeries and butcheries. The combination of tough but gentle cleaning power, sets them apart. Equipment will be perfectly clean and hygienic. At the same time, wash items made of delicate materials are given optimal protection. Whether its aluminium, stainless steel, plastic or porcelain. Powerful yet gentle.
THE OPTIMAL COMBINATION FOR WASHING UTENSILS
SPEAK DIRECTLY TO OUR EXPERTS
We want you to achieve the very best wash results by using the optimal chemicals for your application. Whether you are dealing with stubborn dirt, delicate aluminium or foaming. Work with one of our chemical experts to identify the detergent and rinse aid that will clean your utensils perfectly. Simply call or email us.
THE WINTERHALTER SYSTEM
Cleanliness and hygiene. Each one of our products plays its part. Together they deliver the perfect wash result. Welcome to the complete Winterhalter system