PT SERIES
PASSTHROUGH
DISHWASHERS
It's versatile. Washes perfectly. And it's fast. The efficient passthrough dishwasher. The reliable kitchen workhorse.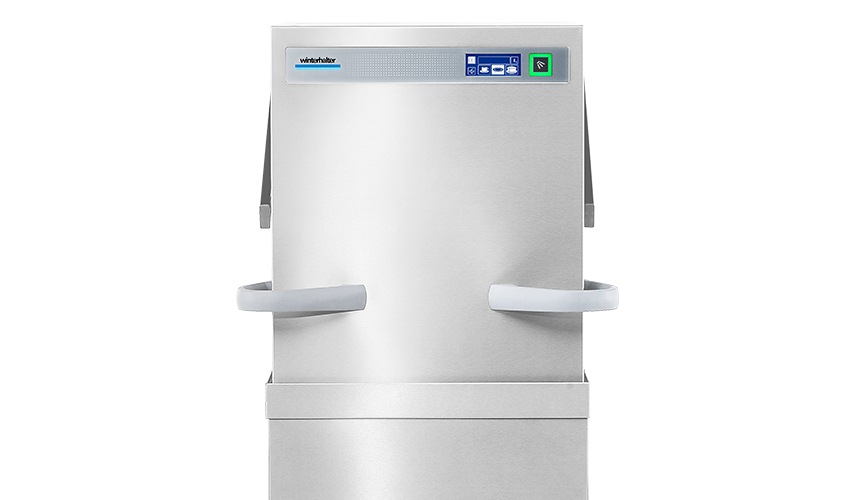 SPEAK DIRECTLY TO OUR EXPERTS!
We want you to be absolutely confident in your decision to choose Winterhalter. Work with one of our experts to find out whether the passthrough dishwasher is the right dishwashing solution for you. Simply call or email us.
WHAT IS THE PT SERIES?
The PT (passthrough) Series is Winterhalter's range of passthrough dishwashers, designed for commercial, industrial and professional use.

In the heat of rush hour, Winterhalter is right there with you. Our passthrough dishwashers are designed to cope under pressure, with perfect results in as little as 60 seconds. We offer a range of sizes to suit your kitchen and include innovative technology to help you get the best from your equipment.
PT SERIES PRODUCT BENEFITS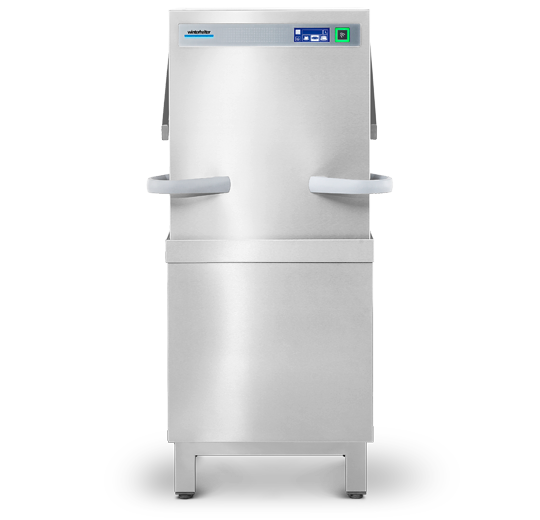 VARIOPOWER
The PT also includes VarioPower. Allowing you to change the strength of the wash. A gentle wash for delicate items through to a more powerful wash for more robust, dirtier items.
SIMPLE TO USE
An intuitive touch screen allows the user to change settings and offers a simple, single touch start. Language-neutral icons help guide the user and also offers a guided self-cleaning programme.
SUITED TO YOU
Perfectly adapted to the space available to you and your dishes: the PT is
available in sizes M, L and XL. You can chose from four different variants: a dish, glass, bistro and cutlery washer. Each of these has up to three standard programmes as well as other individual setting options.
ECONOMICAL AND EFFICIENT
Intellegent use of energy. Low water consumption. Perfect wash results. The PT Series combines first-class wash results with superior cost effectiveness and efficiency.

Waste water recovery: The PT Series includes EnergyLight waste water, heat recovery as standard: the heat exchanger uses the energy from the waste water to heat the cold inlet water. The advantage: you save on resources and energy costs are reduced by up to 10% per wash cycle.
PT SERIES PRODUCT FEATURES
PASSTHROUGH DISHWASHER
PT-500
The solid basic model. Washes quickly, efficiently and with absolute reliability. The economy, entry-level model in the passthrough dishwasher class. Simply cleans.
Find out more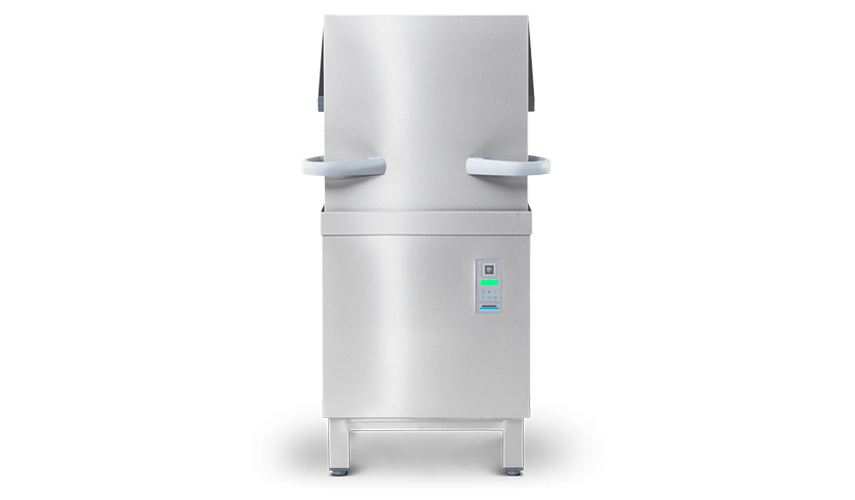 THE WINTERHALTER SYSTEM
Cleanliness and hygiene. Each one of our products plays its part. Together they deliver the perfect wash result. Welcome to the complete Winterhalter system